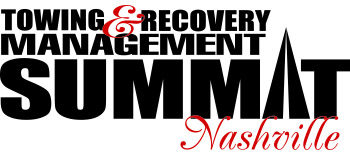 Gaylord Opryland Resort, Nashville, TN
July 25-27, 2018
About the Summit
The Towing & Recovery Management Summit Origins
In 2014, several towing company owners determined that the industry needed professional business guidance. In addition, they sought a location to share concerns and hear other towing company owners' ideas. Thus the basis of the Summit was born.
The concept for the Summit was founded on providing owners and leading managers with a true educational experience from business professionals while offering owners the opportunity to network and share ideas.
Tap into the business knowledge and acumen of speakers familiar with the challenges of small business management. One registration price includes breakfast and lunch for two days, evening social events and entrance to seminars, roundtables and panels – plus, time to network with exhibitors.
Select from a variety of business-enhancing sessions that will address topics pertinent to the growth and continued success of your towing business. No gimmicks. No sales pitches. No infomercials.
A small, select group of towing industry suppliers will showcase their products and services in an intimate exhibit setting.
Seminar instructors are being finalized and will be announced within a few weeks. Check back soon.
The Towing & Recovery Management Summit thanks the following sponsors for supporting this one-of-a-kind event bettering the industry: