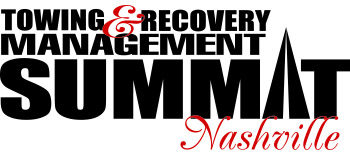 Gaylord Opryland Resort, Nashville, TN
July 25-27, 2018
2017 Seminar Topics
As of February 12, 2017. Subject to change.
HIRING AND KEEPING WOMEN DRIVERS
As the towing industry faces a growing need for drivers/employees, Ellen Voire, founder of Womenintrucking.org will discuss an often untapped and overlooked resource – women.
DISPATCH- YOUR FRONT LINE
Dispatchers are a towing company's first line. They can make or break a company through their interaction with customers and drivers. Their questions help determine what equipment is dispatched and their ETAs can impact your company's credibility. An important role? Absolutely. Are towing company owners hurting their businesses by not hiring the right people as dispatchers?
FAIR LABOR STANDARDS ACT
In early 2016, the U.S. Department of Labor announced plans for targeting tow operators in their ongoing efforts to decrease the number of Fair Labor Standards Act violations nationally. How could this impact your towing company?
HIRING A COMPANY LOBBYIST
Several towing companies contract with lobbyists to help their businesses on a local level. How do you know if your company needs a company lobbyist and what benefits should you expect?
THE PERFECT INSURANCE STORM
The towing industry is facing a crisis: some insurance companies are no longer providing coverage for towing fleets and those insurance companies still in the game are raising premiums by double and sometimes triple percentages. What is on the insurance horizon and what positioning steps can your company take?
PROTECTING ASSETS
You've worked hard to build your company – and assets. Learn strategies to shield your wealth and protect your company and loved ones.
TERRORISM & TOWING
The current U.S. presidential team has predicted a greater number of terrorist attacks on U.S. soil. How could this impact the towing and recovery industry?
TOWING LEADER ROUNDTABLES:
HEAVY DUTY REGULATION
Heavy-duty towing and recovery is often the most profitable for a company. But that profitability may be under fire with pending state and federal regulations and the threat from OOIDA. Learn more from industry leader Geoff Russell, owner of Kauff's Towing in West Palm Beach, Florida.
TOWING APPS – THE NEW MOTOR CLUBS?
Honk, Urgent.ly, Rapitow, AAA – the new motor clubs?
THE OPTION OF A CAPTIVE INSURANCE PLAN
With the insurance crunch foremost on towing company owners minds, are insurance captives a possible answer? [Note: a captive
is defined as an insurance company that is wholly owned and controlled by its insureds; its primary purpose is to insure the risks of its owners.]
MARKETING BY GIVING BACK
Most companies participate in charitable or community programs, many committing a truck's design and percentage of profits to a cause. Are you getting the marketing bang you deserve?
X, Y AND Z – MEET THE NEXT GENERATION OF TOWING COMPANY OWNERS
Meet the Next Generation of Owners as incoming second and third generation owners discuss their goals and concerns.
SOCIAL MEDIA – FRIEND OR FOE?
How do you get the most from your social media program? Learn more about controlling listings, the role that positive/negative reviews have on your search presence, free vs. paid search listings and advertising/ measuring the ROI of these methods.
The Towing & Recovery Management Summit thanks the following sponsors for supporting this one-of-a-kind event bettering the industry: