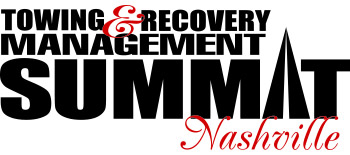 Gaylord Opryland Resort, Nashville, TN
July 25-27, 2018
Our 2017 Seminar Speakers
CHIP THOMPSON
President-owner of American Transportation Insurance Group (ATIG), Colorado, an insurance agency that has expanded via new market development, mergers and acquisitions, and premium finance company development. ATIG now has multiple locations. Thompson, a finance and accounting expert, joined ATIG in Orlando, Fla., in 2003 as an account executive, was named president in 2005 and in 2007 purchased the insurance agency. In expanding the business, Thompson relocated ATIG's headquarters to Castle Rock, Colorado, where he also engages in multiple day-to-day duties under the ATIG umbrella.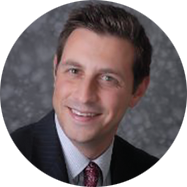 JASON STEVENSON
VP, Practice Leader – Transportation
, Hoffman Group Agency, Ohio, in charge of developing, marketing and maintaining transportation client relationships all over the U.S. to help protect their assets, and improve profitability and longevity. The Transportation Services Division also performs captive consulting, and insurance policy placement and management services. Stevenson developed and maintains a blog at http://www.truckinsurancepro.com/and is a regular contributor, both as a speaker and columnist, to the American Trucking Association (ATA) and its magazine The Informer.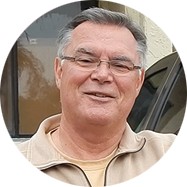 GEOFF RUSSELL
CEO, Kauff's Transportation Systems, Florida, with over 30 years' industry experience ranging from manufacturing and distributing to towing, recovery, and specialized heavy-duty towing and transportation. Kauff's is Florida's largest commercial towing company, with a fleet of over 50 trucks. The 40-year old company has grown to be the Southeast's largest full-service towing provider. While at Kauff's Russell has earned a SHARP award from the Occupational Safety and Health Administration for the firm's exemplary injury and illness prevention program. Russell also is former president of Miller Industries Distributing Inc., as well as past president of F.G. Russell Truck Equipment.
TOM TEDFORD
Senior VP, business development, United Road Towing, Connecticut, an expert in the cost of doing business and time management with over 24 years of towing and recovery experience. Tedford has testified before the Connecticut Legislature, helping to draft towing-related bills. He is TRAA Master Tower Level 2 Certified, TRPC Light, Heavy and Special Heavy Duty Certified, Air Cushion Certified. He is a recipient of several awards, including Connecticut Department of Public Safety (1998), TRAA Presidential Award (2006) and Ford Motor Co. Lifetime Industry Achievement Award (2007). Tedford is an inductee of the towing Hall of Fame.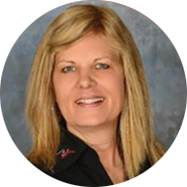 ELLEN VOIE
President/CEO/founder, Women in Trucking Association, Wisconsin, promoting employment of women in the trucking industry. Voie has over 30 years' experience in trucking and transportation, including a Class A CDL. Voie was manager of retention and recruiting at Schneider Inc. She was executive director of Trucker Buddy International, a pen pal-mentoring initiative between professional drivers and elementary students. She received White House honors as a Transportation Innovators Champion of Change and was one of Supply & Demand Chain Executives magazine's "2016 Pros to Know." That same year, Voie was one of Fleet Owner's Dozen Outstanding Women in Trucking.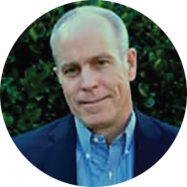 TODD LARRABEE
President/founder, Employer's Guardian, California, a $5.2 billion firm founded in 2005 that provides human resources, employee management, OSHA and Workers' Compensation claims administration support to over 2,000 employees in the West. Larrabee has worked for Target Stores as the Northern California and Nevada director of operations, CompUSA during the technology boom and was selected to participate in a one year senior executive development program piloted by IBM, where Larrabee was promoted to director of business-to-business sales and service for the Northwest. He has negotiated contracts with Hewlett Packard, U.S. Navy, and the city of San Francisco.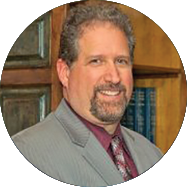 NICK SIMONETTA
Partner, Pivotal Policy Consulting, Arizona, with extensive experience in state government, including natural resources, environmental and water issues, municipal representation, business development, government-media relations and legislative process. Simonetta acquired knowledge of government relations through positions in the state's executive branch, legislative leadership staff and as a consultant. He was communications and policy advisor to the Arizona Senate Majority. He also worked as the director of communications and legislative affairs at the Arizona State Land Department. Simonetta has represented clients through his government relations practice for law firm Jennings, Strouss and Salmon and government relations firm KRB Consulting.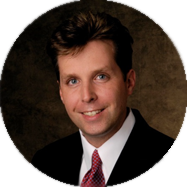 RICHARD E. AUSTIN
Vice president, Lincoln Financial Advisors Corp., Rye Brook, New York, with over 20 years of experience. Austin currently leads Lincoln Financial's Business Intelligence Institute, which serves business owners by helping them preserve, protect, and transfer their life's work. He also manages a team of Lincoln Financial's National Resources, coordinating financial planning throughout the organization. He is a certified business exit consultant (CBEC), certified investment management analyst (CIMA) and earned a law degree from Pace University, New York.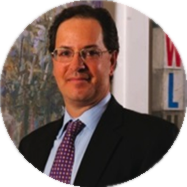 A. GARY KATZ
Wealth preservation specialist at Sagemark Consulting, a division of Lincoln Financial Advisors Corp., Paramus, New Jersey, named planner of the year in 2016, 2013, 2012 and 2009. Katz specializes in helping retirees, owners of closely-held companies and other professionals to reduce current taxes and efficiently transfer assets to children and grandchildren by using a three-step approach – set clear goals, identify gaps and implement solutions. Katz is one of only 15 "prestige planners" at Sagemark Consulting, which he joined in 1988.
DIANNA PARKER
National Resource / Director of Planning, Southern Regional Planning Group, Lincoln Financial Advisors Corp., Dallas, Texas, with over 25 years of experience as a financial planner in private practice and expertise in complex estate planning, business succession planning and retirement planning for owners of large, closely-held businesses. Lincoln Financial's National Resource is an elite group serving the company's top planners. Parker has been named one of Dallas' D Magazine's Top Financial Planners several times as well as a Five Star Wealth Advisor by Texas Monthly magazine multiple times.
The Towing & Recovery Management Summit thanks the following sponsors for supporting this one-of-a-kind event bettering the industry: