In order to provide a fluid, open floor, please adhere to the following requirements:
No pipe/drape will divide booths. No draped tables on floor.
No 8-10 ft. backdrops, only small pull-up signs or small easel signs permitted.
If you need to store literature and/or giveaways after hours, we can store them in the show office. We will need to know ahead of the show in order make room for your storage items.
Ship all materials directly to the hotel. Each company will need to retrieve their materials from hotel storage or have hotel personnel deliver to your area at your cost.
All booth furniture must stay within your designated area.
Demonstrations or live interviews must be confined to the limits of the space contracted. Special promotional activity must have prior written permission from the Tow Summit management and must be contained within the space contracted. Audiovisual and other sound effects must be regulated so that neighboring exhibits are not disturbed.
Food products may not be distributed at your booth.
There are only 28 spaces available, on a first-come, first-serve basis.
Questions? Contact Brenda at brenda@towtimesmag.com or at 407-936-2494.
Ready to Purchase your 2020 Exhibitor Package?
Thank you to our 2019 Summit sponsors who help make this innovative event possible.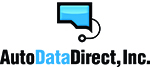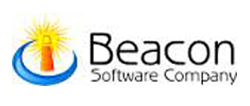 This is the only official site by which attendees can book their Summit hotel rooms. Do not go through any other housing service, it is a scam. Exhibitor reservations are booked through Brenda Faulman: brenda@towtimesmag.com.