Silver booth package – $3,495
– Booth with 36" round table, two padded bar stools
– One double room for two nights, Thursday July 30 and Friday July 31
– Two food/beverage packages for Thursday/Friday coffee breaks, lunches, Thursday reception
– Entrance into most seminars for two booth personnel
Gold booth package – $4,295
– Booth with one loveseat, coffee table and accent chair
– One double room for two nights, Thursday July 30 and Friday July 31
– Two food/beverage packages for Thursday/Friday coffee breaks, lunches, Thursday reception
– Entrance into most seminars for two booth personnel
Platinum booth package – $4,795
– Two loveseats and one coffee table
– One double room for two nights, Thursday July 30 and Friday July 31
– Two food/beverage packages for Thursday/Friday coffee breaks, lunches, Thursday reception
– Entrance into most seminars for two booth personnel
Questions? Contact Brenda at brenda@towtimesmag.com or at 407-936-2494.
Ready to Purchase your 2020 Exhibitor Package?
Thank you to our 2019 Summit sponsors who help make this innovative event possible.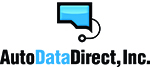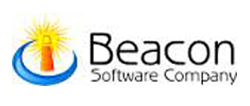 This is the only official site by which attendees can book their Summit hotel rooms. Do not go through any other housing service, it is a scam. Exhibitor reservations are booked through Brenda Faulman: brenda@towtimesmag.com.