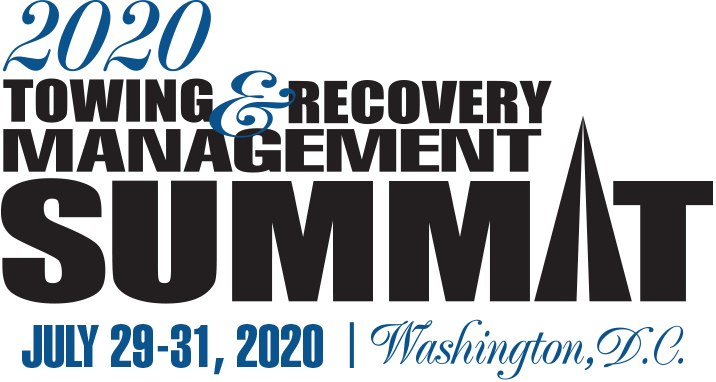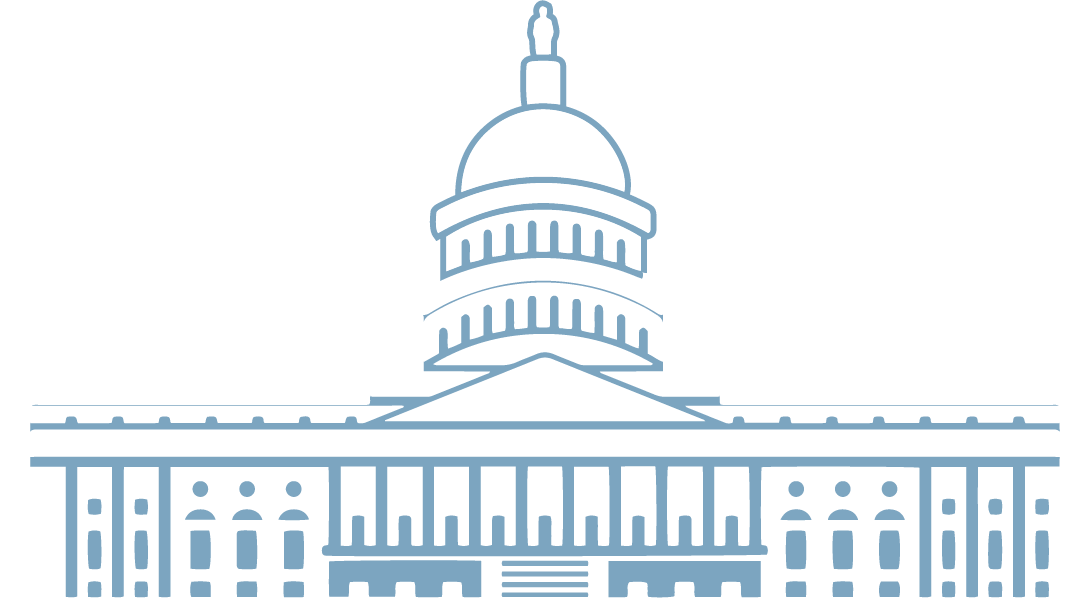 Capital Hilton,
Washington, D.C. 
July 29 - July 31, 2019
Countdown to the 2020 Towing & Recovery Manangement Summit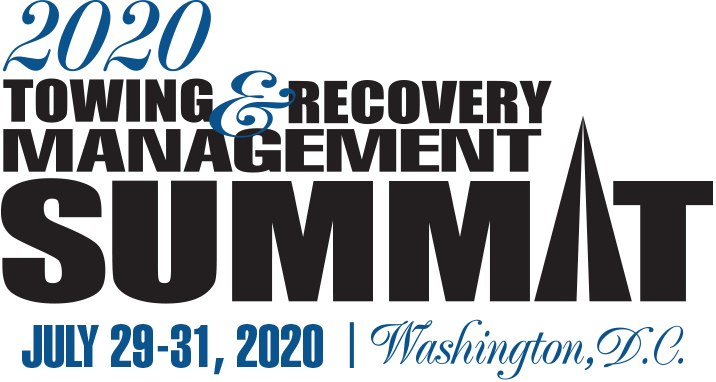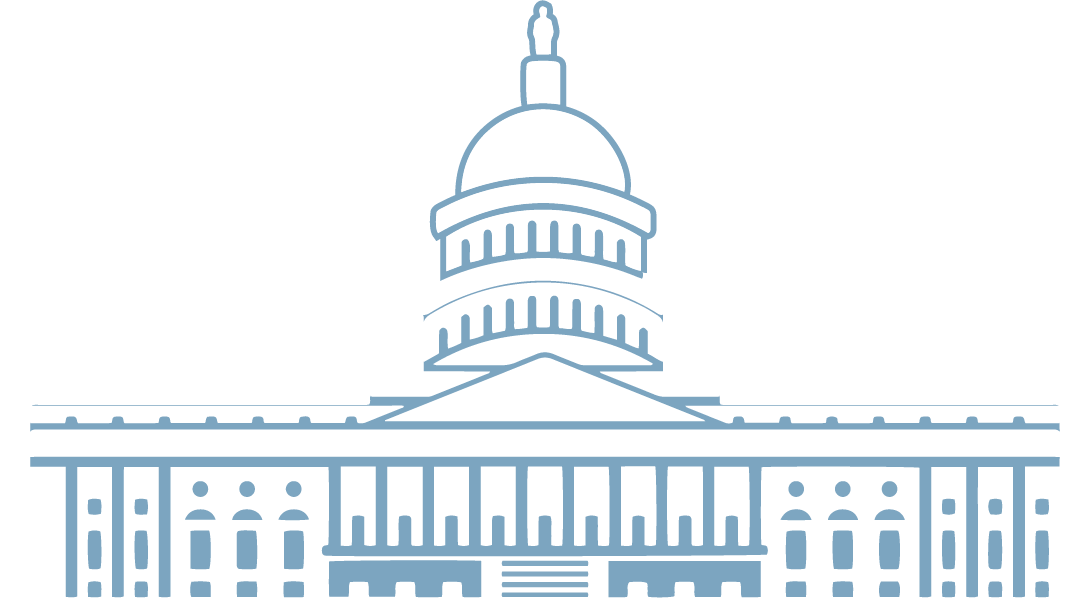 Capital Hilton,
Washington, D.C. 
July 29 - July 31, 2019
Countdown to the 2020 Towing & Recovery Manangement Summit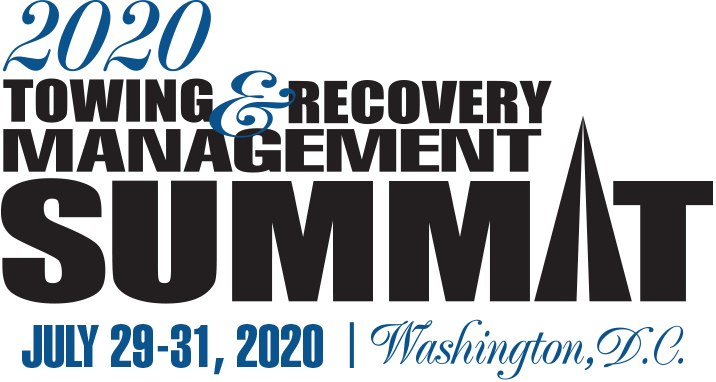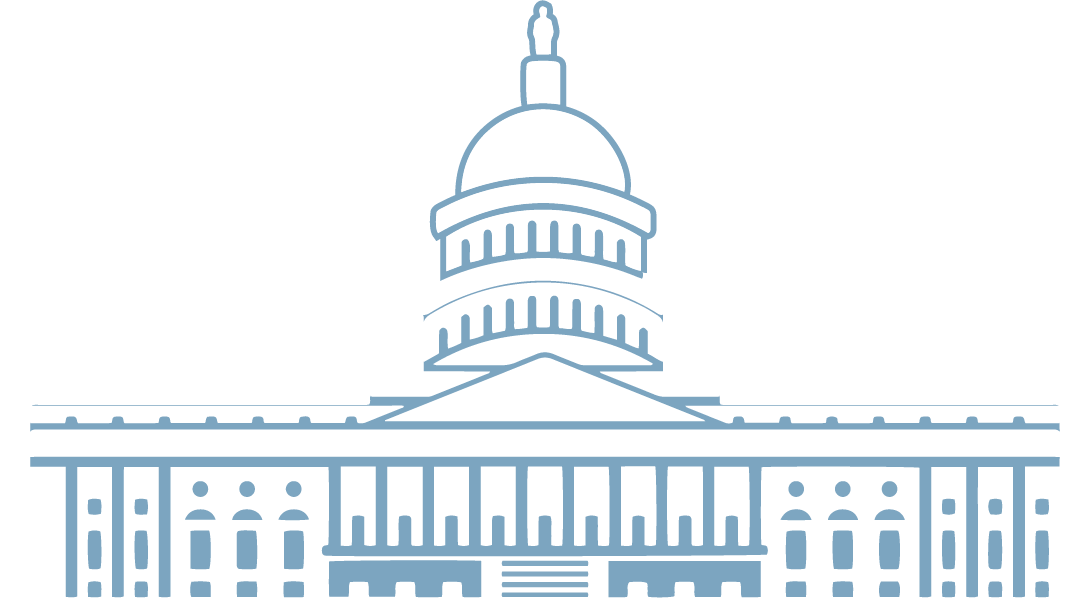 Capital Hilton,
Washington, D.C. 
July 29 - July 31, 2019
Countdown to the 2020 Towing & Recovery Manangement Summit
2019 Session Topics
(as of February 27, 2019 – Subject to change)

Owner Track
ARE YOU LEAVING MONEY ON THE TABLE?
A lot of towing businesses do not collect up to 20% or more of potential income either through incomplete invoices or short pay from vendors. Are you leaving money on the table? Hear from past Motor Club executive Rex Dunn as he addresses where your company may be losing valuable revenue.
THE ART OF NEGOTIATION
The "Art" of negotiation requires preparation. Every day you negotiate – with suppliers, customers, employees and even your spouse. Past Summit speaker and the Albert Cohen Chair in Business at Tulane University Angelo DeNisi shares techniques required so you negotiate win-wins. Q & A Session Included.  
NETWORKING TO BUILD YOUR BUSINESS
We all network in one way or another. But are your networking efforts helping you grow your business? If not, you may not be approaching networking with the right goals in mind. Summit pro Julie Couret will enlighten attendees on how to get more from networking.
PANEL: REGULATION – NOT ALWAYS A DIRTY WORD
Regulation comes in many forms. Some industries have elected to regulate themselves, preventing further government oversight. Where is the towing industry with regards to regulation and what may be heading our way? This panel discusses what regulation is occurring on state levels and what else may be on the horizon.
WORK LIFE BALANCE
As owners and managers of 24/7 companies, work/life balance is rarely considered an option. The competing demands on our time and energy from work, family and other pursuits often do not allow time to consider how we are looking after ourselves, how we are responding to others, and how, or if we are achieving our goals. Learn a few tips on how to take a step back and see if you have the balance that you need for a healthier, more productive life from Vito Strolis, a towing company owner and work/life balance coach.

Human Resource Track
EMPLOYEES: RECRUIT, RETAIN, MAINTAIN (2-part session)
According to Human Resource publications and websites, blue-collar jobs are becoming the hardest positions to fill. Much of the current workforce for these positions is reaching retirement age, and the next generation doesn't have the necessary skills or desire, often opting for "new collar" tech jobs instead. Now more than ever, retaining employees takes center stage.
TAKING DISPATCH TO THE NEXT LEVEL
Dispatch is your first-line of customer services and sales. Is your dispatch team doing a good job for you? Listen and evaluate real calls from around the country. Compare them with actual STEEP calls. You decide which sounds better. Practice rating calls so that you can put it into practice at your company. Return Tow Summit speaker Mike Porter was a huge hit at last year's Summit, returning this year with actual calls.

Accounting/Finance
WHAT DOES YOUR PROFIT AND LOSS STATEMENT SAY?
What is your P&L statement telling you? Are you hearing what it has to say? P&L's should be used for several purposes including analyzing the true health of your business. Knowing what to look for is the first step. Bert King, founder of King Consulting Group, a fractional CFO company, will guide you through a quick look at a towing company P&L.
STOP GUESSING ABOUT YOUR INCOME
Do you know how much profit your daily secure storage provides? Do you know what Fair Value means to your customers or the courts? Do you know how to calculate the profit your secure impound generates? Doug Nelson, Canadian towing association executive who serves on steering committees with the Ministry of Transport, invites you to this hard hitting but factual analysis of where your impound rates stand. Bring your numbers for comparison.
The final part of this session will be a hard-hitting presentation of Heavy-Duty Recovery invoicing. Learn about a Canadian government approved invoicing system used to provide an easily understood invoice which has been well accepted by consumers (and should be by your customer and insurance companies). Get paid quicker and get paid a fair amount.

Special Sessions
40 UNDER 40 – BUILDING A PEER NETWORK
As the next generation of towing company owners and managers, you already have a good handle on what you will face leading your team. But life is filled with road bumps, some of which may not have been faced by the generation before you. Start building your network of fellow towing and recovery owners and managers at this year's 40 Under 40 session, led by high-energy Summit pro Julie Couret.
ASSOCIATION SESSION #1: (Pending)
ASSOCIATION SESSION: Joining Forces for a Stronger Industry
The towing industry is in the midst of change. Towing associations are no different. In general, our associations are dealing with heightened legislation, more aggressive adversaries and fewer members. How can we collectively address the future of our industry's associations and help develop them for the tow operators or tomorrow?
CLOSING TOWN HALL: Face to Face with OOIDA
Mike Matousek, Director of Government Affairs and head of the legislative team for Owner-Operator Independent Drivers Association (OOIDA), will discuss OOIDA's national campaign for increased governmental oversight of the pricing practices of the nonconsensual segment of the towing industry. Moderated by towing attorney Michael McGovern who will entertain questions from attendees.
CLOSING PANEL: (Pending)

Capital Hilton, Washington, D.C.  |  July 29 - July  31, 2020