Our 2023 Seminar Speakers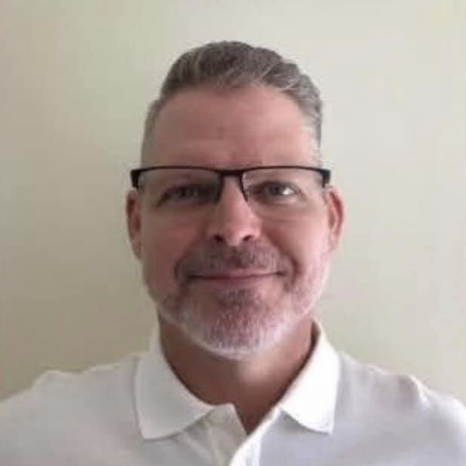 SHANE COLEMAN



Shane Coleman leads ERSCA's training department and is a second-generation towing professional with over 33 years of experience in the towing and recovery industry. Having started in a family business in the suburban Detroit, Michigan, area, his experience with private and municipal towing is extensive. While in the family business, he served local communities, accumulating over 92,000 hours of service as an operator.
Most recently, he was a product specialist, product manager and product trainer with a major manufacturer for a period spanning nine years, and which led to the creation of initiatives for sales and product development. Shane credits his family business experience, his passion for equipment and working closely with his father in the design and building of their own equipment bodies for giving him the experience to see what is needed in today's industry.
Training is one of Shane's strongest passions. His started with training employees at the family business, developing a strong sense for the need for more training to help people in the towing industry establish their careers. His training career was launched in 1995 when he became a field trainer at the age 24. Since then, he has held varied training positions within towing companies, manufacturing organizations, and is an active training consultant. Today, his off time is spent with his family in his hometown of Troy, Michigan. He is a prolific reader, and when he can he rides motorcycle or gets in some target sports. "I live a life of service, for my family first, and the towing industry. There's not too much space between the two," he says.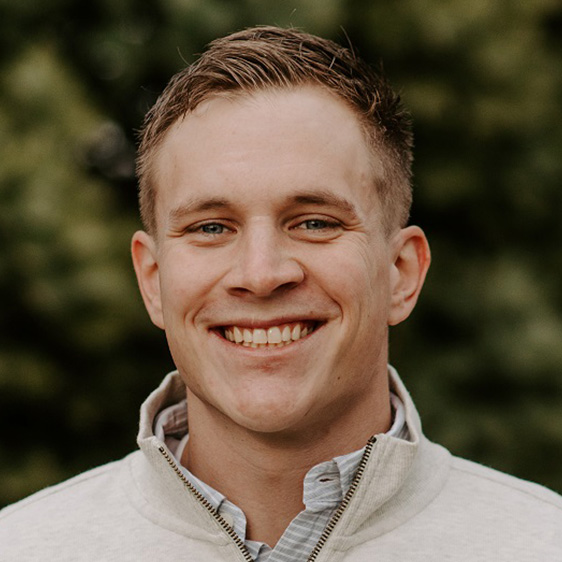 PAT DERBAK



Pat Derbak is an employee benefits consultant at D.I.G. Benefits, where he partners with medium-and small-size companies to develop human resource strategies that improve engagement, retention, attraction, and transparency in cost. His primary focus is on the towing industry. Pat Derbak was an HR manager for 8 years at O'Hare Towing Service, and in 2020 founded his own insurance brokerage. Pat works hand-in-hand with other human resource managers to implement technology to lessen the administrative burden on their teams. Pat helps to strategize with managers to educate them on the offerings that differentiate their products and which help to attract and retain employees. He educates employees on policies and improve education of offerings. Pat focuses on small- and medium-size companies, bringing them high-level product selections to help them compete with larger organizations for talent. Pat is a 2014 graduate of Valparaiso University, and a 2016 MBA graduate of Harding University. Find out more about D.I.G. Benefits at DIGbenefits.com.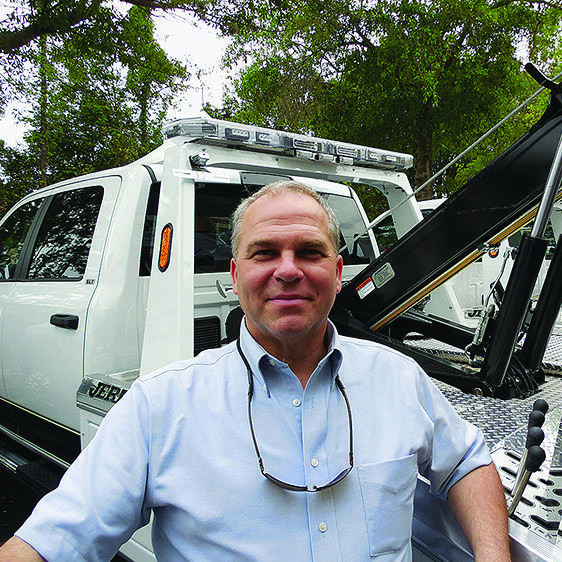 BILL GIORGIS



William Giorgis, second-generation owner of Mike's Wrecker Service in Saginaw, Michigan, is considered one of the towing and recovery industry's most vocal and well-spoken advocates. As former president of the Michigan Towing Association, he helped build strong ties in Lansing, appearing before legislators and negotiating with lobbyists on pertinent issues. Bill also led the national charge as president of TRAA. During his term, TRAA gained great credibility within the DC community. While leading TRAA, he conceptualized and worked to create the Law Enforcement Vehicle Identification Guide still in use today. His commitment to improving safety within the industry has led to many speaking engagements within and outside of the industry as a safety proponent. Bill is a certified rescue diver and assists local emergency agencies retrieve vehicles and bodies from the icy waterways around Saginaw. In addition, Bill devotes many hours to improving the Saginaw communities and was recently recognized by the Saginaw County Prosecutors office for his assistance with crime victims. His accomplishments led to him being the youngest member ever inducted into the International Towing and Recovery Hall of Fame as part of the Class of 2002.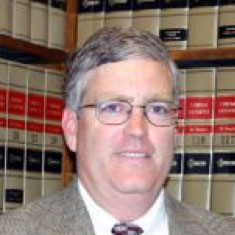 MICHAEL HOLLAND
Michael L. Holland is a native of San Antonio, Texas. He received his B.B.A. from Southern Methodist University in 1983 and his J.D. degree from St. Mary's University School of Law in 1988. He was licensed by the State Bar of Texas in 1988 and is admitted to practice before and has represented employers before the United States Court of Appeals for the Fifth Circuit and the United States District Courts for the Western, Southern, Northern, and Eastern districts of Texas.
Mr. Holland is the owner of the law firm of Holland & Holland, LLC. He is also board certified in Labor and Employment Law by the Texas Board of Legal Specialization. And has a Martindale-Hubbell AV Preeminent rating. Mr. Holland has also repeatedly been named as a "Super Lawyer" by the publication. Texas Monthly; and has been repeatedly named as one of San Antonio's best lawyers by Scene in SA – a publication of the San Antonio Express News.  
Mr. Holland is a member of the American, Texas, and San Antonio Bar Associations and has been a member of the College of State Bar of Texas. Mr. Holland is a former Alderman for the City of Alamo Heights. He has extensive experience in the litigation and trial of employment-related claims and frequently speaks to various organizations on human resource and employment law topics. Mr. Holland also conducts supervisor training for various organizations on personnel-related topics such as sexual harassment and proper techniques for hiring, discipline, and discharge.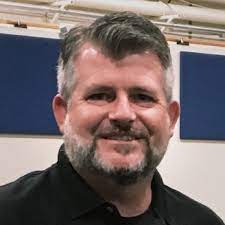 SAM JOHNSON
Sam Johnson is a third generation blue collar entrepreneur who has specialized in team culture development with an emphasis in exemplary customer service as an owner of Capitol City Automotive in Sacramento, California. His specialty is creating a culture of front lines sales force with skilled technicians. With over 20 years in the automotive industry and multiple successful automotive businesses he has a proven track record that showcases many accomplishments. His ability to connect and train through speaking with his creative story telling style keeps audiences engaged and coming back for more.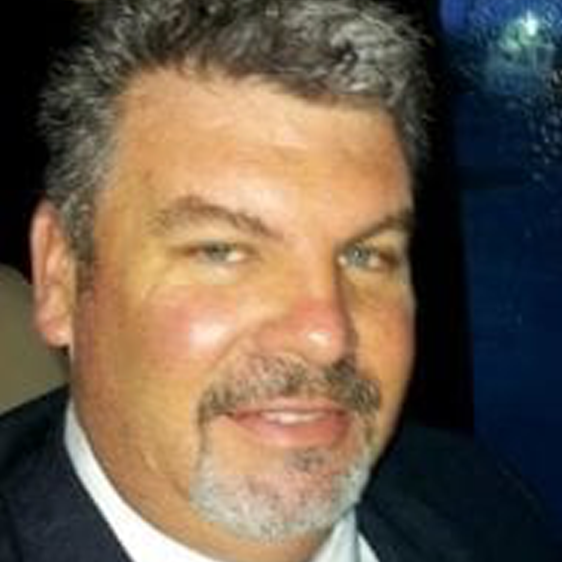 BERT KING
Bert King, founder of King Consulting Group, provides planning and consulting services primarily for towing, trucking and repair companies throughout the U.S. Bert holds an MBA, and was a corporate banker prior to purchasing his first towing company, growing it to an 80-truck, four-location operation. He is uniquely qualified as an expert in towing and business management, growth and finance, and uses those skills to improve companies' profitability, planning and business values utilizing both group settings and individual coaching arrangements.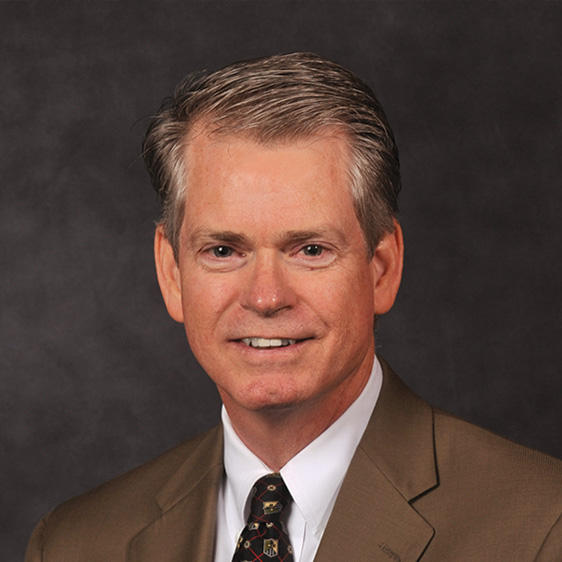 MICHAEL McGOVERN
Attorney Michael McGovern has specialized in representing tow truck companies throughout the U.S. for more than 35 years. He grew up in a towing family, driving a tow truck on nights and weekends while attending high school, college and law school. McGovern is the author of the popular Legaleze column in Tow Times magazine and is the former general counsel for the Towing and Recovery Association of America (TRAA). He is the only attorney ever inducted into the International Towing & Recovery Hall of Fame. Besides towing matters, he practices in the fields of criminal defense and general civil litigation.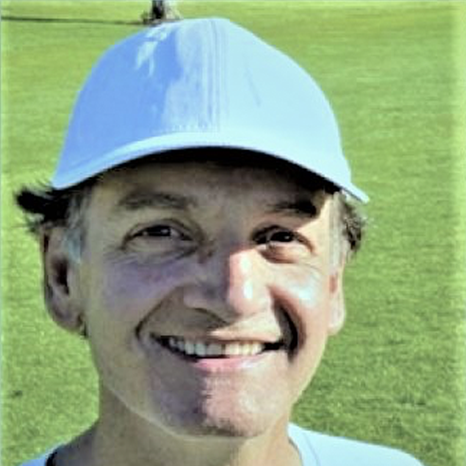 GEORGE METOS
George Metos owns and operates GM Consultants, a business brokerage specializing in towing and automotive salvage companies.
He consults with owners as to their current value, ways to improve that value, and many times contracts with owners to sell the business and lease or sell the real estate. George is in touch with national and regional buyers for all types of towing companies.
Private equity groups are becoming more active in the towing industry, and many of them work with George to develop their strategies and help them find owners looking to sell.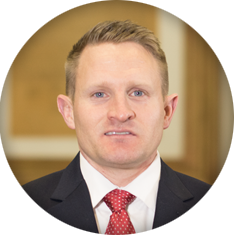 BRAD McINTOSH



Brad McIntosh is an award-winning disrupter of the roadside assistance industry known for his proprietary systems, partnerships, and innovative ideas. Brad has multi-faceted experience in the towing industry, including towing business startups, technology startups and acquisitions/exits. He also has finance and technology backgrounds, as well as industry experience as a business owner and board member.
President
Towing Management Group LLC
Towing Management Properties LLC
These are holding companies that handle the acquisition of towing companies and properties. Brad is currently operating multiple towing companies, body shops and properties in Ohio. He coordinates and operates remote large-scale towing and recovery projects for natural disaster responses across the U.S.
Co-founder
Tow Business Podcast
This is the first and longest-running podcast dedicated to helping towing company owners run and improve their towing businesses. Currently in its third year of syndication, the Tow Business Podcast has amassed nearly 100,000 listeners.
President
Towing Solutions & Consulting LLC
Towing Solutions offers results-driven solutions to a towing company's problems. TSC offers seminars and one-on-one consulting.
Recipient
2018 Tow Times Rising Star Award
Education
Thomas More College, Crestview, KY, with a major in business management and finance
Board Member
Ohio Towing & Recovery Legislative Committee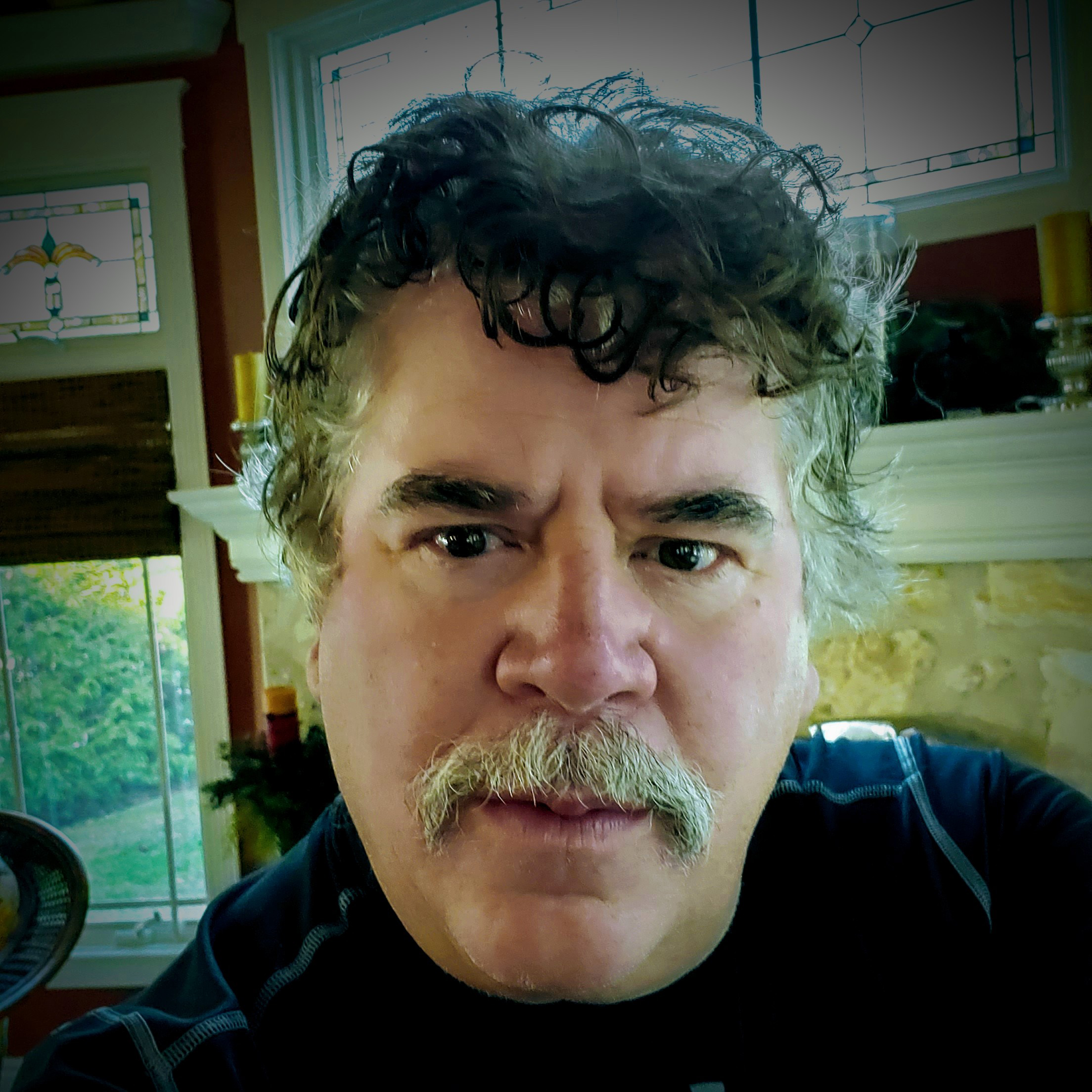 JEFF PACKARD

Jeff Packard has over 40 years of expertise in the insurance industry, with an emphasis in the marketing and sales of alternative risk transfer products coupled with an expertise in the underwriting arena. Currently, he is an assistant vice president for the Captive Division of the PMA Insurance Group, a multi-lines property and casualty carrier with a specialty in workers' compensation.
Since 1990, Jeff has worked in the alternative market area, including serving as senior regional vice president for Mutual Risk Management, a Bermuda-based company that specializes in providing for Fortune 500 companies, captives and rent-a-captive solutions for their Insurance needs. He continues to teach, presenting underwriting and finance classes for insurance professionals. He teaches at the Fox Business School of Temple University, Philadelphia Pa., and does public speaking engagements throughout the Insurance Industry.
PMA provides coverage in captive arrangements for workers' compensation, general liability and commercial auto liability lines of insurance. The captive unit is part of PMA Risk Management Services (RMS), the business segment that addresses the risk management needs of larger accounts with specialized insurance needs. RMS works collaboratively with clients to help balance loss costs with increased risk assumption to improve their asset protection and financial stability.
The PMA Insurance Group is known for service excellence and high levels of customer satisfaction. In addition to workers' compensation, PMA offers commercial automobile, commercial multi-peril, general liability and umbrella insurance. PMA Management Corp., an affiliate of the PMA Insurance Group, offers fee-based third-party administrative services.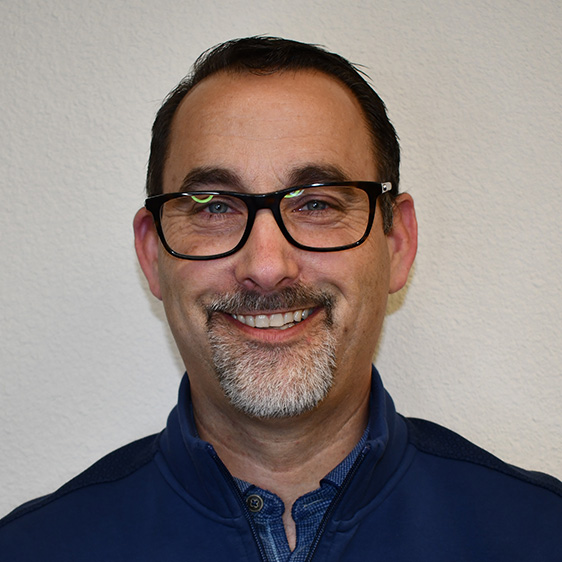 MIKE PORTER
Mike Porter started with the Speed's Towing organization in 1985, and for the past 10 years he has served as CEO of Speed's Enterprises. In addition to his career at Speed's, he is sole proprietor of three companies: PB Leasing, Tri-County Towing and CoolManConor Sales training.
Over the past 35 years, he has attended college, managed a lien company, helped start the city of Portland Tow Desk, managed Speed's dispatch and become the only non-college grad ever to become a stockbroker with Prudential Securities.
Mike is a Dale Carnegie graduate and avid reader, having read over 10,000 books on leadership, sales, marketing and self-help. He has been a guest speaker at events nationwide, addressing leadership, body language, sales techniques, and business profitability. Mike leads a weekly mastermind class for business owners.
In 2019 Mike and his business partner bought Newhouse Towing, which has been in business for over 50 years. In October 2021 he published his first book, "Open the Door to the Truth." In November 2019 Mike started a coaching business that helps keep owners accountable to themselves.
Mike is past president of the Oregon Tow Truck Association, and a current board member of the International Towing and Recovery Hall of Fame and Museum.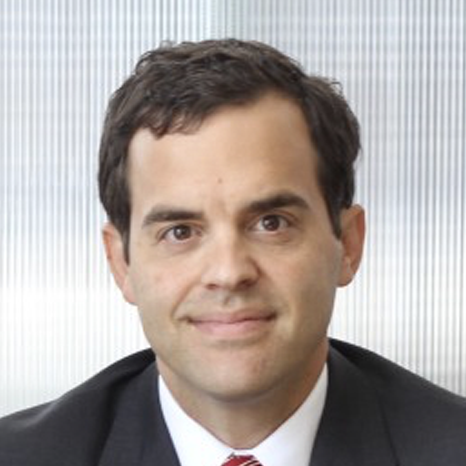 NICHOLAS PORTO
Nicholas Porto is from Kansas City, Missouri. Upon graduating from law school in 2004, Porto went to work for a local litigation firm and was promptly assigned a file involving a tow company that was being prosecuted for overcharging violations. By the conclusion of the case (which was successfully resolved), Porto had become well versed with laws and regulations specific to the tow industry and been introduced to attorney Michael P. McGovern. Porto then wrote an article about this case for Tow Times magazine and the rest, as they say, is history.
In 2011, he founded The Porto Law Firm, which primarily focuses on legal issues specific to the towing industry. Porto currently represents nearly every towing company within shouting distance of Kansas City and has represented towing companies throughout the United States.
In 2013, Porto obtained a landmark recovery for the family of a young tow operator who was tragically killed while in the line of duty. Since this time, Porto has been a frequent advocate for enhanced Move Over Laws for tow operators and other emergency workers on the roadway. He is also a frequent contributor to Tow Times and a speaker at tow shows throughout the United States.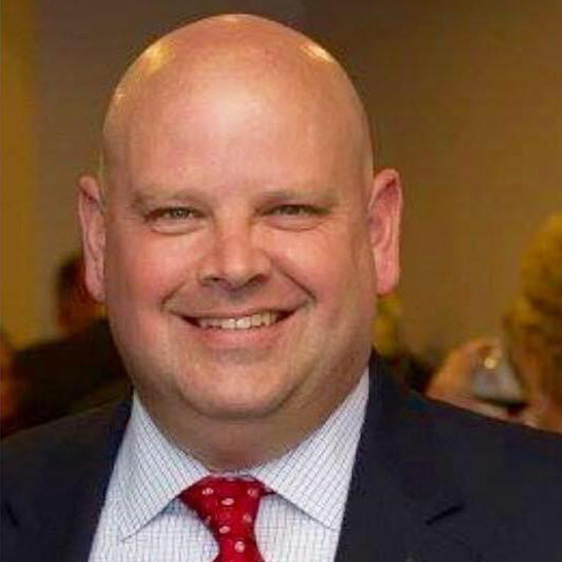 TOM TEDFORD

Tom Tedford has over 30 years' experience serving the towing industry in a variety of roles. He presently is the chief operating officer of Guardian Fleet Services, the nation's largest heavy duty and specialized transport towing company. He focuses on operations, purchasing, cost reduction, safety, training and marketing. He has held numerous executive positions in both state and national towing organizations, including TRPC, TRAA, and CNTA, and is recognized for his knowledge of lobbying, cost control, marketing, and administrative training. He has chaired and or participated in numerous industry committees regarding finance, heavy-duty towing, incident management, training protocol, disaster response, and FEMA, among others. As a speaker and trainer Mr. Tedford has conducted educational seminars nationwide, teaching thousands of towing professionals about billing practices, business presentation, rate structure and management. He serves as the treasurer of the International Towing and Recovery Hall of Fame and Museum, and is a board member serving a fifth term. In addition to serving on the board, Mr. Tedford also is the finance chairman for both the Wall of the Fallen and Survivor Fund committees. In the past Mr. Tedford was treasurer of TRPC and the TRAA, helping both entities return to sound financial controls and positive balance sheets.
Awards:
TRAA Nationally Certified Master Tower                                             
CT Businessman of the year 2007
2005 TRAA Presidential Award
2007 Ford Motor Company Lifetime Leadership Award for Industry Contributions
2007 American Towman "Towman of the Year"
2008 Inducted into the International Towing & Recovery Hall of Fame
2013 Inducted into the USAC Hall of Fame
TRAO Top 40 Industry Leaders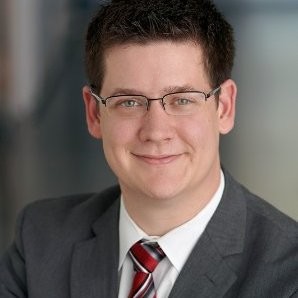 BRIAN WALTERS
I'm a corporate transactional attorney who once wandered into a courtroom as a favor to a business client and never really found my way back out. Over the years I've helped folks organize, buy, and sell businesses, litigate and mediate business disputes, defend professional licenses before state agencies, and write bills for the legislature that later became law. I enjoy legal research and writing on obscure areas of the law and unresolved legal issues, and from time to time I'm lucky enough to do a CLE presentation or have an article published in a law journal or review.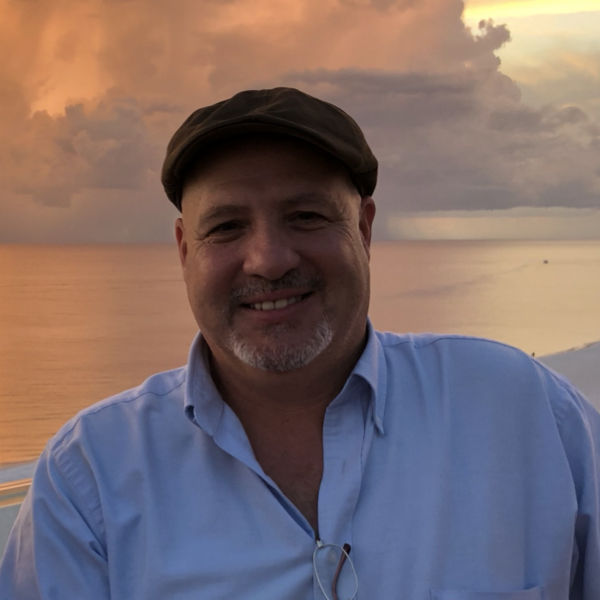 TODD WELCH

Todd Welch co-founded Charter Partners along with his father and brother. Charter Partners provides innovative strategies to businesses leaders who want to control costs and coverage by owning their insurance company, requiring collaboration between people who normally compete.
Charter Partners has helped dozens of industry groups and hundreds of businesses form alliances. Todd also collaborated with U.S. Naval Submarine Forces Admiral John Grossenbacher and ALCOA CEO Paul O'Neil to launch ZERO, a revolutionary software platform designed to engage each worker in their own safety.
Todd co-wrote with Robert Lynch the book, Trust, How to Put "IT" Back in Business, telling the stories and sharing the strategies that lead to the creation of collaborative organizations. Lynch is a leading expert in creating alliances. Todd also collaborated with his son Kevin Welch to create the leadership documentary, "Trusting Todd." Interviews, ranging from street protesters to presidential candidates and from business leaders to shamans, addressed the journey to trust oneself.
Todd created the WINGS program through which thousands of high school and college students have learned how to be more entrepreneurial. WINGS turns the classroom upside-down so students take responsibility for their own learning and teachers facilitate the sharing of just-in-time knowledge.
Todd enjoys time with his family and friends, especially when it involves being outdoors or a new adventure. He is also an experienced helicopter pilot and boater. He loves the vibrant arts community, weather, beach and quality restaurants of St. Petersburg, FL., which he calls home.