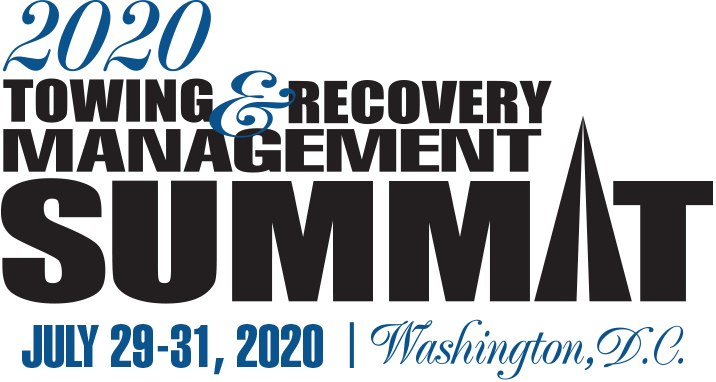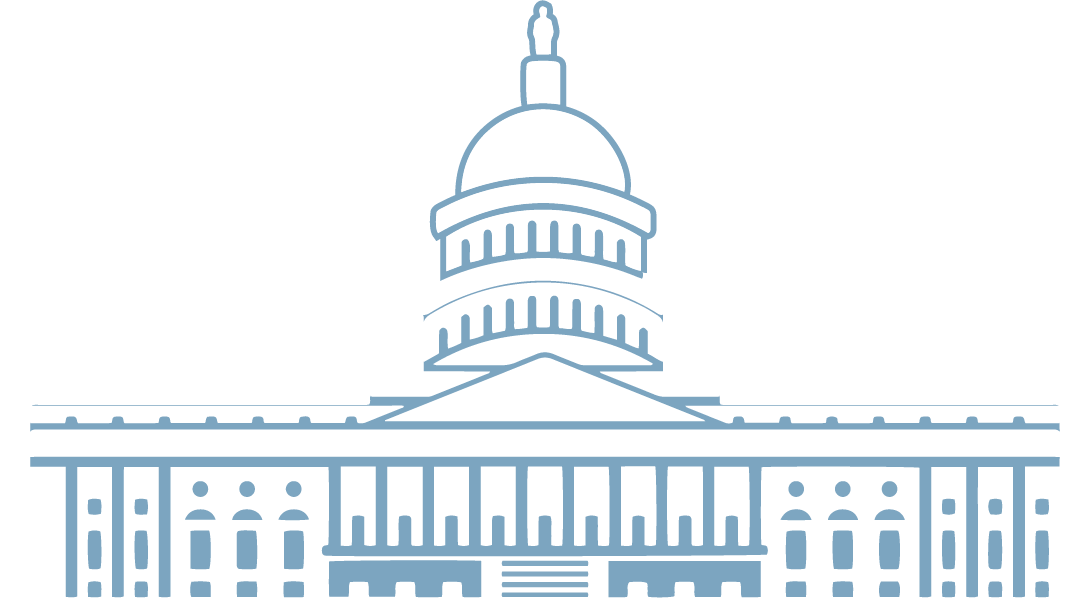 Capital Hilton,
Washington, D.C. 
July 29 - July 31, 2019
Countdown to the 2020 Towing & Recovery Manangement Summit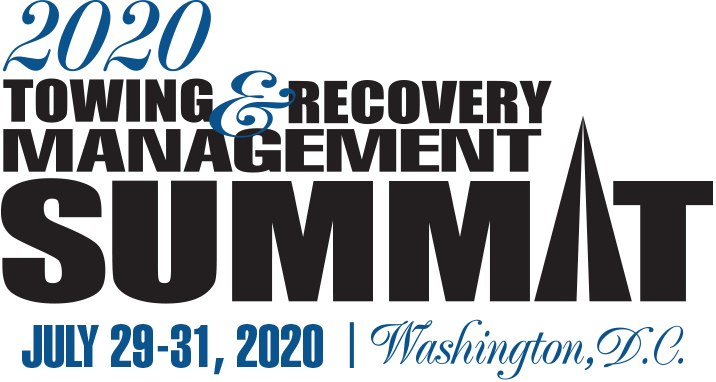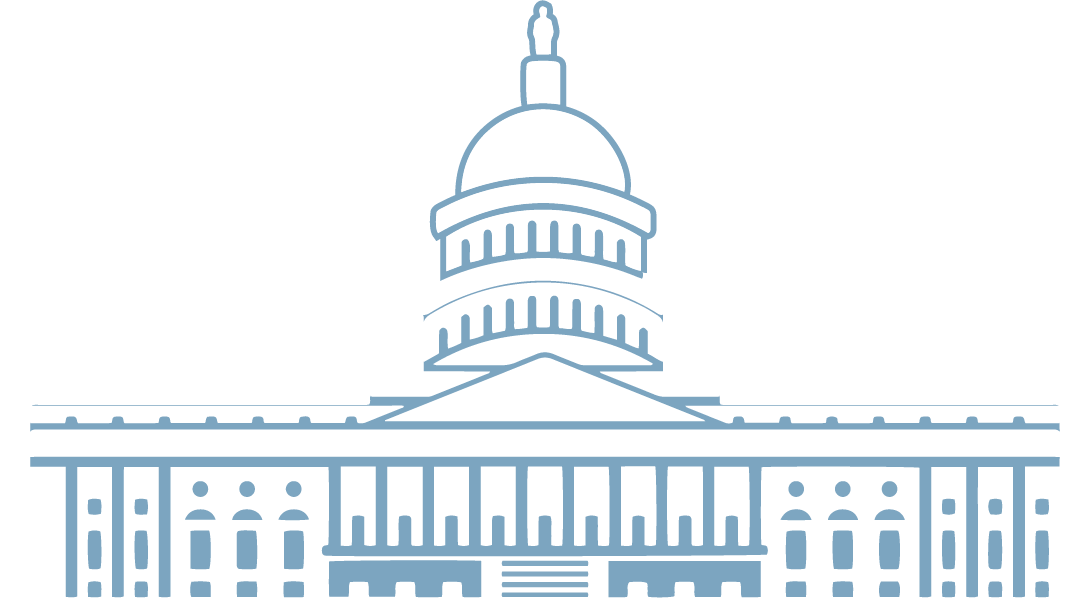 Capital Hilton,
Washington, D.C. 
July 29 - July 31, 2019
Countdown to the 2020 Towing & Recovery Manangement Summit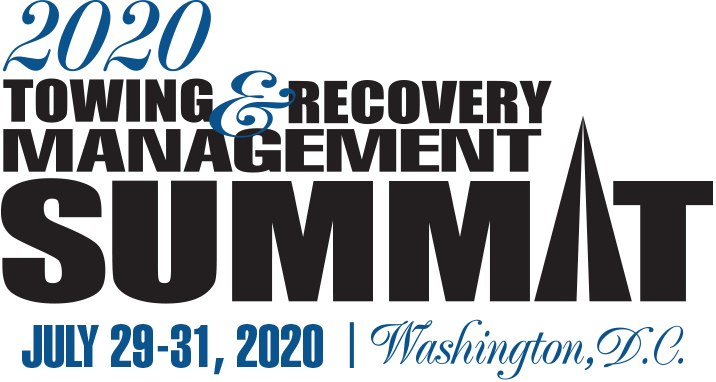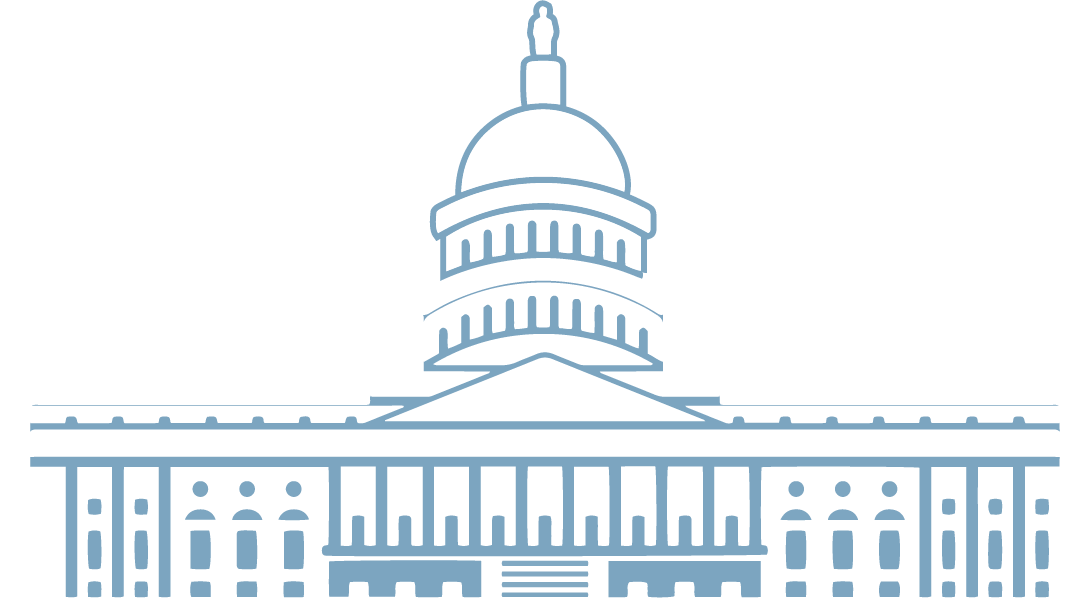 Capital Hilton,
Washington, D.C. 
July 29 - July 31, 2019
Countdown to the 2020 Towing & Recovery Manangement Summit
Our 2019 Seminar Speakers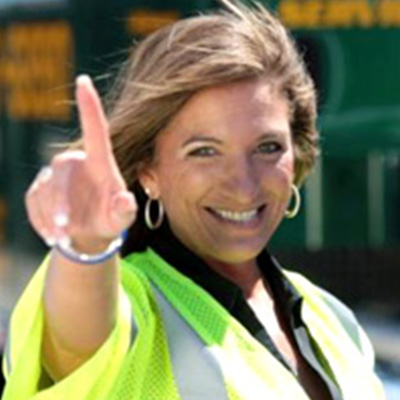 ANGELA BARNETT
Angela Barnett currently serves as the Executive Director of the Arizona Towing Association, the Administrator for both the Utah Professional Towing Alliance and the Tennessee Tow Truck Association,  she is also the former Executive Director of the International Towing & Recovery Museum, in Chattanooga, Tenn., She has been involved in the towing industry since 1997, owning two towing companies in Texas.
Over the years, Angela has found herself involved in everything towing or safety related. Angela started by becoming involved in her state's (Tex.) towing association, then graduating to serving on committees with the national association, Towing and Recovery Association of America (TRAA), to eventually becoming its 3rd Vice President. In 2007 she was named Tow Woman of the Year. She led the committee that produced two safety videos for the towing industry on safety. Angela also served on the Women's Towing and Recovery Association's board for two terms. Currently, she holds a position on the Arizona Highway Users Board and the AZ TIM Coalition.
During her many years in the industry, she has devoted her time and effort to safety and education; she became an instructor for American Traffic Safety Services Association in 2004; has traveled the U.S. instructing responders on Incident Management procedures and awareness; and is also an FHWA Sharp 2 instructor for Incident Management. Angela has been a part of the NUG summits and is a current member of the CVVFA and its Emergency Responder Safety Institute. Angela was appointed to the NFPA (National Fire Protection Association) Traffic Control Incident Management Professional Qualifications Committee, which developed the NFPA 1091 Standard.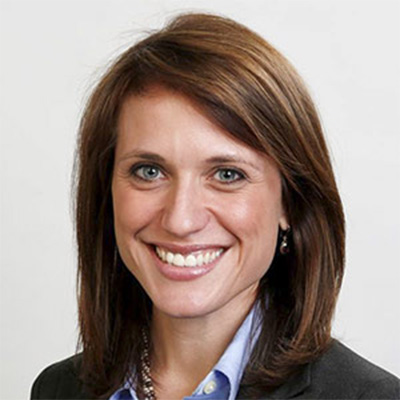 JULIE COURET
Julie works from home, but good luck finding her there.  As an executive coach, civic volunteer and engaged mother she's always on the go. No two days are alike. One day, you may find her running a meeting as the youngest female President of the Greater New Orleans Executive Association. Another she is executive coaching a client or facilitating a Board of Directors retreat. Julie truly understands her clients' needs as she too serves on the Board of Directors for the Jefferson Chamber of Commerce and Advisory Council for the New Orleans Baby Cakes.
From her kitchen table with a three-month-old in her arms in January 2011, Julie built her business and her reputation as a leader's leader.  By sharing her life experiences and own unique message of empowerment, she's become a popular guest speaker at universities, conferences and special events. 
As an executive coach, she wears many hats, facilitating workshops, training programs and corporate retreats.  But at the heart of it all, she helps organizations empower their leaders and staff through improved interpersonal workplace communications.  She is often asked to speak at leadership conferences aimed towards high achievers, including Tulane University's Women's Leadership Symposium, American Heart Association, or the Women's Success Conference in Biloxi Ms.
Julie's clientele now includes Ochsner Health System, Accutrans, Habitat for Humanity New Orleans,  Hoist Crane Service Group, Jefferson Economic Development Commission, Tulane University, Latter & Blum, and Nolan Power Group, just to name a few.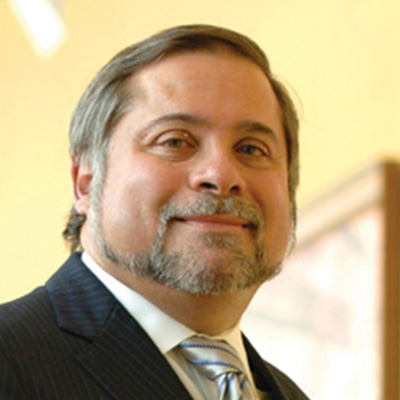 ANGELO DENISI
Angelo Denisi is Professor of Organizational Behavior, and Albert Cohen Chair in Business. Prior to coming to Tulane, he was the Head of the Management Department at Texas A&M University, and held faculty positions at Rutgers, The University of South Carolina and Kent State University. He has also taught credit and non-credit courses in Singapore, Santo Domingo, Kuala Lumpur, and Hong Kong.
Angelo's research interests include performance appraisal, expatriate management, and work experiences of persons with disabilities, and it has been funded by the Army Research Institute, the National Science Foundation, and several state agencies. His work has been published in a number of top journals in our field, and his research has received awards from the OB and OCIS Divisions of the Academy, The Academy of Management Executive, and SIOP, and SIOP named him the co-winner of the 2005 Distinguished Scientific Contribution Award.
He also serves, or has served on a number of Editorial Boards, including AMJ, AMR, JAP, Journal of Management, and Journal of Organizational Behavior, and he also served as and as Editor of the Academy of Management Journal.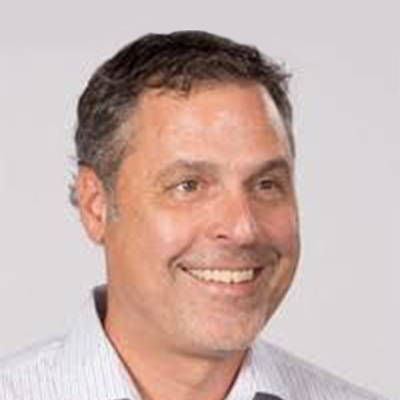 REX DUNN
Rex Dunn spent 20 years working for top organizations in the industry. His career at Citigroup, General Electric, and Allstate Insurance provided him with unparalleled experience as a Senior Vice President in business management, organizational success, client relations, sales, and contract negotiations.
Rex has negotiated and contracted with over 13,000 independent towing companies in three countries, 16 manufactures, 10 direct to consumer businesses, 2 government agencies, and countless industry events. Along with contract execution, Rex was responsible for over four large call centers located in the United States, Canada, and India. His successful career has yielded year-over- year growth of over 30% over a span of 18 years in the roadside assistance field.
For his achievements Rex was awarded five President Awards and two America's Awards. Rex has had extensive training in Six Sigma achieving not only Green and Black belt level training, but Lean training as well. Rex has experience and training in many corporate training programs ranging from media to unions. Rex recently co-founded TowZing, a company created to provide a solution that would revolutionize the towing industry as we know it.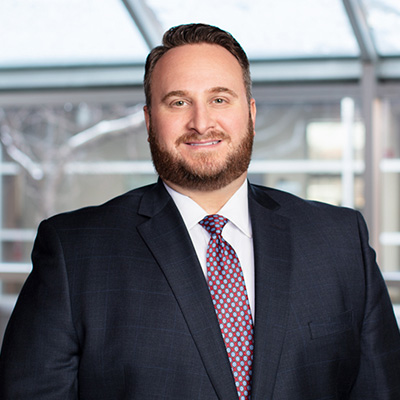 JOE HOLLABAUGH
Joe started his career while studying Political Science at The Ohio State University and working for Ohio State Senator Merle Grace Kearns. First as a page (running errands!) and then as constituent aid in her Ohio Senate office, working for a passionate and dedicated public official like Senator Kearns was instrumental for Joe to continue pursuing a career in politics and government and was a true education in State Government.
While working in the Ohio Senate and around capitol square, Joe was fortunate to have had the opportunity to be a part of several political campaigns ranging from local school board to managing a race for State Representative and successful Ohio gubernatorial campaigns.
In 1999, Joe served as an Assistant to the Chief of Staff in the Office of Ohio Governor Bob Taft.  In this role, Joe acted as a liaison between the chief of staff, governor's office staff and executive department staff, worked as an advance coordinator for the Governor, and staffed all major governors' office events.
Returning to the political field in 2000, Joe became the Political Director for the successful Ohio Victory 2000/Bush-Cheney Ohio Campaign where he managed 24 county political organizations and 15 statewide regional phone banks to reach campaign goals.  He also staffed or performed planning and advance duties for all candidate visits and major campaign events in Ohio.
Joe returned to work in state government as a Legislative Liaison at the Ohio Department of Commerce, in 2000, where he represented the department and the divisions of Real Estate, Financial Institutions, Industrial Compliance, Liquor Control, Unclaimed Funds, State Fire Marshal, and Labor and Worker Safety before the Ohio General Assembly on behalf of the governor.  He was responsible for coordinating all Ohio Revised Code, Administrative Code, State Budget, Controlling Board, legislative and rule making initiatives for the divisions he was assigned and was the principal contact to legislators, governor's constituents, and interested parties regarding all department policy, regulatory and legislative matters.
In 2003, Joe joined and later became the Vice President of LNE Group, a public policy advocacy and government relations consulting firm representing public and private sector clients including: state and local governments, trade associations, multi-national corporations, and non-profit organizations.  Joe was directly responsible for managing all state, federal, and local lobbying clients and all legislative, executive and procurement initiatives.
Eight years ago, Joe started and continues to serve as President of JMH Management – an independent and multiple client Government Affairs, Business Development and Trade Association Management firm representing a variety of corporate, association and industry clients at the state and local level. The firm specializes in the development and execution of government relations initiatives, public policy and lobbying, political campaign strategy, procurement opportunities, economic development and grant proposals, and state trade association management.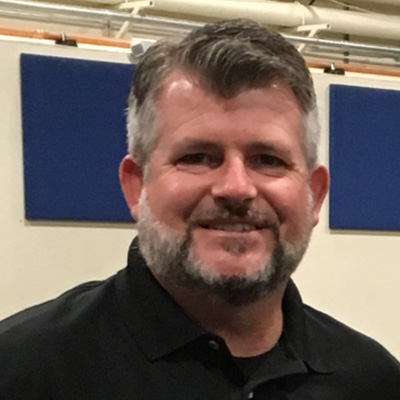 SAM JOHNSON
Sam Johnson is the product of three generations of entrepreneurs, growing up working through the ranks of auto dealerships, auto body shops, and towing companies. With over 25 years of experience in collision repair, claims processing, and towing, he has become an ambassador of professionalism and positive change in his respective industries.
Through his experiences, starting from the ground floor and growing into an owner of one of Sacramento's highest call volume towing companies and premier collision centers, he has seen, first hand, the industry's greatest strengths and weaknesses. His drive to influence positive change in the towing industry inspired him to serve on the California Tow Truck Association's (CTTA) Executive Board for over a decade. Currently serving as co-chair of the Towing Regulatory Oversite Committee (T-ROC) protecting his fellow towers from impending legislative attacks and fostering a positive industry image with lawmakers.
Sam also serves on the Emergency Road Service Coalition of America (ERSCA) board of directors with fellow industry leaders passionate for improving roadside safety for the towing industry and the individual towing operator. Due to his success in business, Sam feels a strong calling to give back through advocacy work promoting the Blue-Collar Trades.
As The Blue Collar Guy, Sam works with youth mentorship programs and local schools to share his story and the opportunities available through the trades. Sam strives to further his work improving the business climate in the towing industry and to better the consumer roadside experience.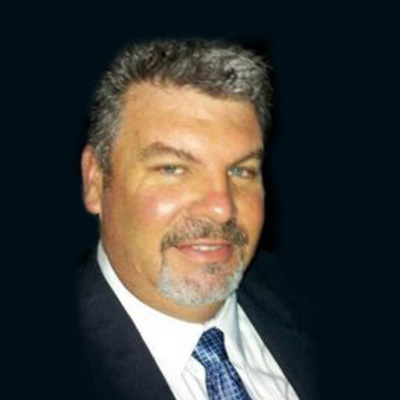 BERT KING
Bert became a second generation tower after leaving the corporate banking world and purchasing Guy's Towing Service of Lafayette, Louisiana on April Fools' Day in 1997. He has grown Guy's Towing and several business ventures into successful operations each in their own right. Currently, he is training his son, Addison, to be the third generation of towers.
Bert believes in business first and that towing businesses need to be run like professional businesses to optimize success. Currently, he is a member of a professional towing consulting group and also owns a consulting company for towing operators. Prior to his corporate banking experience, Bert earned an MBA graduating first in his class from the University of Mississippi and a BS in Business Management and Marketing from the University of Louisiana (formerly U of SW Louisiana).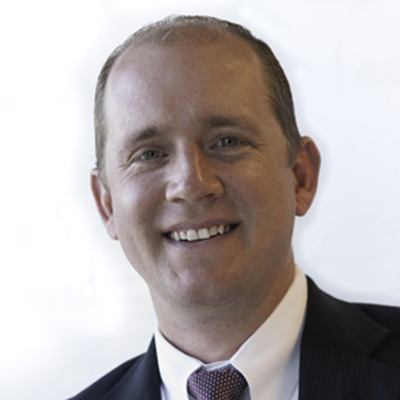 MIKE MATOUSEK
Mike Matousek currently serves as the Director of Government Affairs and head of the legislative team for Owner-Operator Independent Drivers Association where he works closely with the executive staff and the D.C. office on strategy and direction for OOIDA's overall advocacy efforts.
Originally from Enterprise, Fla., Matousek graduated from the University of Florida with a B.S. in Political Science. He began his career in legislative affairs on Capitol Hill, working in the office of U.S. Rep. John Mica of Florida. Matousek later joined the staff of U.S. Rep. Sam Graves of Missouri. While working for Congressman Graves, he was promoted to legislative director overseeing and directing the congressman's legislative agenda. Congressman Graves currently serves as chairman of the House Subcommittee on Highways and Transit

Prior to joining OOIDA in 2014, Matousek was a staffer for the U.S. House Committee on Transportation and Infrastructure.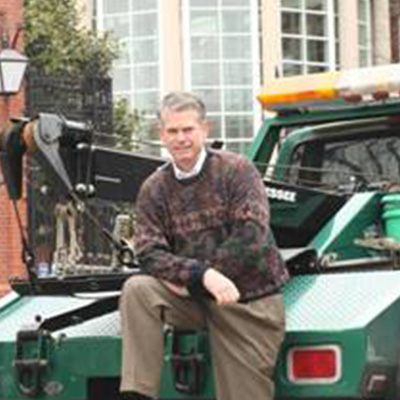 MICHAEL MCGOVERN
Michael McGovern's roots are in towing. He drove a tow truck for his family's towing business on nights, weekends and summers while attending the University of Tennessee College of Business, from which he graduated with honors, and later the UT College of Law.
Over the past 30 years Michael has represented hundreds of towing companies throughout the United States and has litigated major cases from New York to California. He has handled lawsuits involving government towing regulations, discrimination or other unfair treatment in law enforcement towing, roadside injuries to tow truck drivers, police towing contracts, storage lien disputes, rate regulation, and a wide variety of other towing matters.
Michael is a member of the bar of eight of the twelve federal circuit courts of appeal and has twice appeared before the United States Supreme Court on towing cases. He was the successful attorney on many landmark towing cases, including the O'Hare Truck Service case, in which rotation towing companies were shielded from political retaliation. He also served as general counsel of the national towing association for 12 years.
Michael has contributed to the popular "Legaleze" column in Tow Times magazine for over 20 years. His 2011 book "Towing and the Law" (available at www.towtimes.com) is the recognized reference book on legal issues in the towing industry. He is also the only attorney ever to be inducted into the International Towing Hall of Fame.
Throughout his career, Michael has been an outspoken advocate for the legal rights of towing companies. Outside his work in the towing industry, he is also an accomplished trial attorney in criminal defense, civil and business litigation, and personal injury. The McGovern Law Firm is located in Knoxville, Tennessee.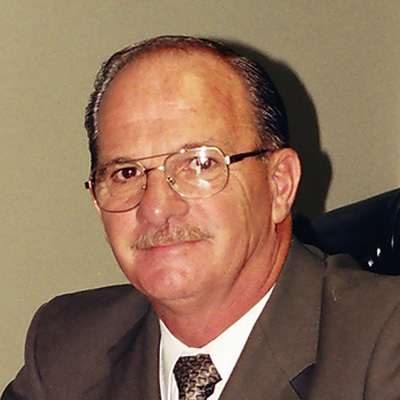 DOUG NELSON
Active in the automotive industry since 1961.

Owned and operated a successful Western Star Truck Dealership 1972 – 2004

Has operated tow trucks since 1961 and has been continually involved in Heavy Towing and Recovery since 1973.

Training and Certifications include; Class "A" Automotive Service Technician, (Inter-Provincial), Truck and Coach Technician with Diesel Endorsement, Heavy-Duty Equipment Technician, Boat and Marine Technician, Light, Medium and Heavy-Duty Towing and Recovery Services, Rescue and Extrication of Accident Victims.

Successfully completed U.S. Coast Guard Captains Licence (OUPV 6-Pac).

Lectured many Firemen and Provincial Police Officers, the Ontario Fire Marshals Office and for a variety of large fire departments from within the Province of Ontario on mechanical hazards involved in heavy truck accidents.

Past President and Chairman of the Ontario Recovery Group Inc.

Former member of many steering committees with the Ministry of Transport and guest speaker at a North American Incident Management Conference in Toronto

Guest speaker at many Canadian Fleet Maintenance Seminars on the subject of Heavy Duty Towing and Recovery and planning for Incident Management.

Published articles on Heavy-Duty Towing & Recovery Pricing and many other industry related subjects.

Lectured many training courses on Tow Truck Operations and Recovery Services, Driving for Cost Control and Business Management.

Named "Towman" of the year 2004.

Inducted into the International Towing and Recovery Hall of Fame and Museum in Chattanooga, Tennessee U.S.A. in 2004

Former Executive Director of the Provincial Towing Association (Ontario) Inc.

Currently Executive Director of the Ontario Recovery Group (ORG Inc.)

Declared an "Expert Witness" by the Ontario Court of Justice in Towing and Recovery and accident scene management.

Has worked with many law firms throughout Ontario and Canada to resolve towing issues.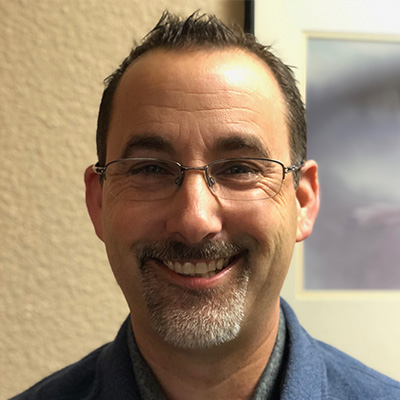 MIKE PORTER
Mike Porter started with the Speed's organization in 1985. Over the last 33 years, he has attended college, managed a lien company, helped start the city of Portland Tow Desk, managed Speed's dispatch and become the only non-college grad ever to become a stockbroker with Prudential Securities. In 2001, he returned to Speed's as COO and for the last five years has served as CEO of Speed's Enterprises, helping guide the corporation's five companies that include towing, a town car service and financial services.
Mike believes in being busy. In addition to his career with Speed's, he is sole proprietor of three companies:  PB Leasing, Tri-County Towing and CoolManConor Sales training.
Mike is a Dale Carnegie graduate and avid reader, with over 10,000 books read on leadership, sales, marketing and self-help. He has been a guest speaker at events across the country, addressing leadership, body language, sales techniques and business profitability.
Mike is past president of the Oregon Tow Truck Association, and a current board member of the International Towing and Recovery Hall of Fame and Museum.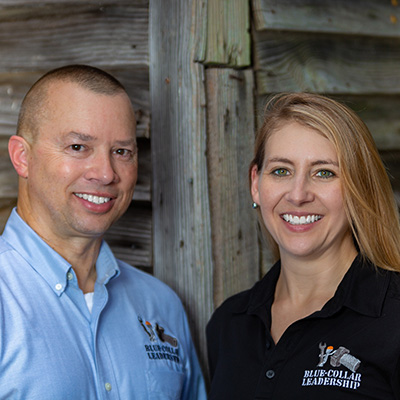 MACK & RIA STORY
Mack Story has logged over 11,000 hours leading teams through organizational change. He is the author of the extremely popular Blue-Collar Leadership Series. Ria Story is an author, TEDx speaker, and expert in leadership and life skills for women. Ria has nearly 20 years of experience in leadership and management.
Mack and Ria co-founded Top Story Leadership in 2008, are certified leadership speakers and trainers, and have published 22 books on leadership development and personal growth.
Highlights for them have been:
Helping train 20,000 Guatemalan Leaders with John Maxwell
Speaking at Yale University
Offering leadership development support for the Association for Talent Development, U.S. Military, Chick-fil-A, Auburn University, Chevron, and many other organizations.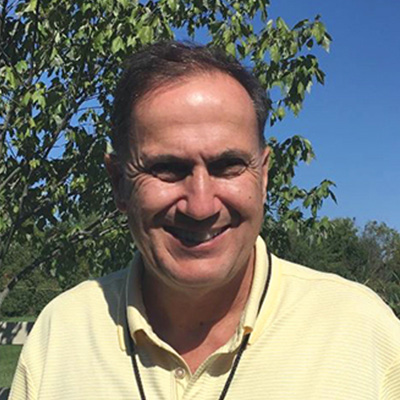 VITO STROLIS
It has been nine years since Vito Strolis of Michigan discovered that there was more to life than towing and recovery. Now he helps others through life coaching while continuing to own and operate Ruehle's Towing & Transport of Mount Clemens, north of Detroit. 
Back in 2010, Strolis was getting smacked around by life and was smarting. "I was going through a transition in my marriage, dealing with my stepfather who raised me and who had terminal cancer, and the economy was bad … I was getting hammered," he recalls.
For weeks, he carried in his pocket a brochure for Life-Care, a coaching program for people under emotional stress. He finally took a class and became hooked, so much so that he eventually became a coach himself. Today Strolis stands in front of several hundred people once a month and conducts a presentation about the faith-based program.

Capital Hilton, Washington, D.C.  |  July 29 - July  31, 2020