Our 2020 Seminar Speakers
Check out the line up for the first ever Virtual Towing & Recovery Management Summit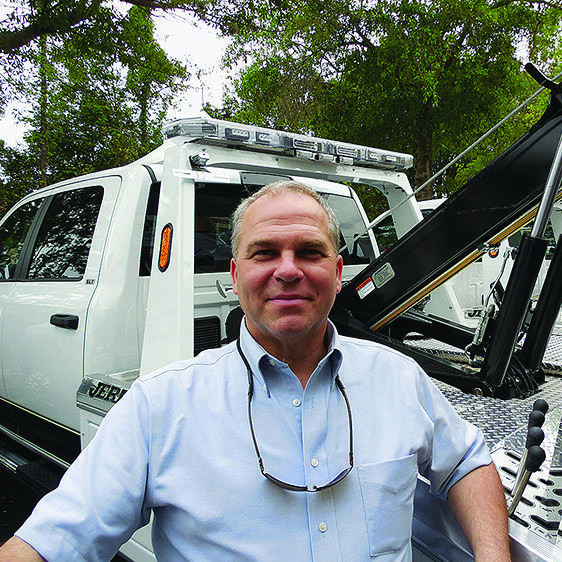 BILL GIORGIS
Bill Giorgis has been a full time towing operator since 1986, when he stepped in to manage his family business, Mike's Wrecker, in Saginaw, Michigan, for his ailing father. Bill's commitment to improving the towing industry is evident by his many past and current commitments – he has served in many officer roles for TRAA, the national association, culminating as President. He continues to serve as President of the Michigan Towing Association, Secretary of TT Publications Inc., parent company to Tow Times magazine, and is a member of the Saginaw County Sheriff's Marine Division Dive Team, with certificates in underwater recovery, salvage and life-saving.
Bill was inducted into the International Towing and Recovery Hall of Fame in 2002. Bill regularly speaks for the towing industry on a state and federal level, and on many automotive-related panels and task forces. He has for years been advocating safer working conditions for towing operators through increased safety training. He is considered an expert on all things OSHA and is now well-versed in the COVID-19 pandemic.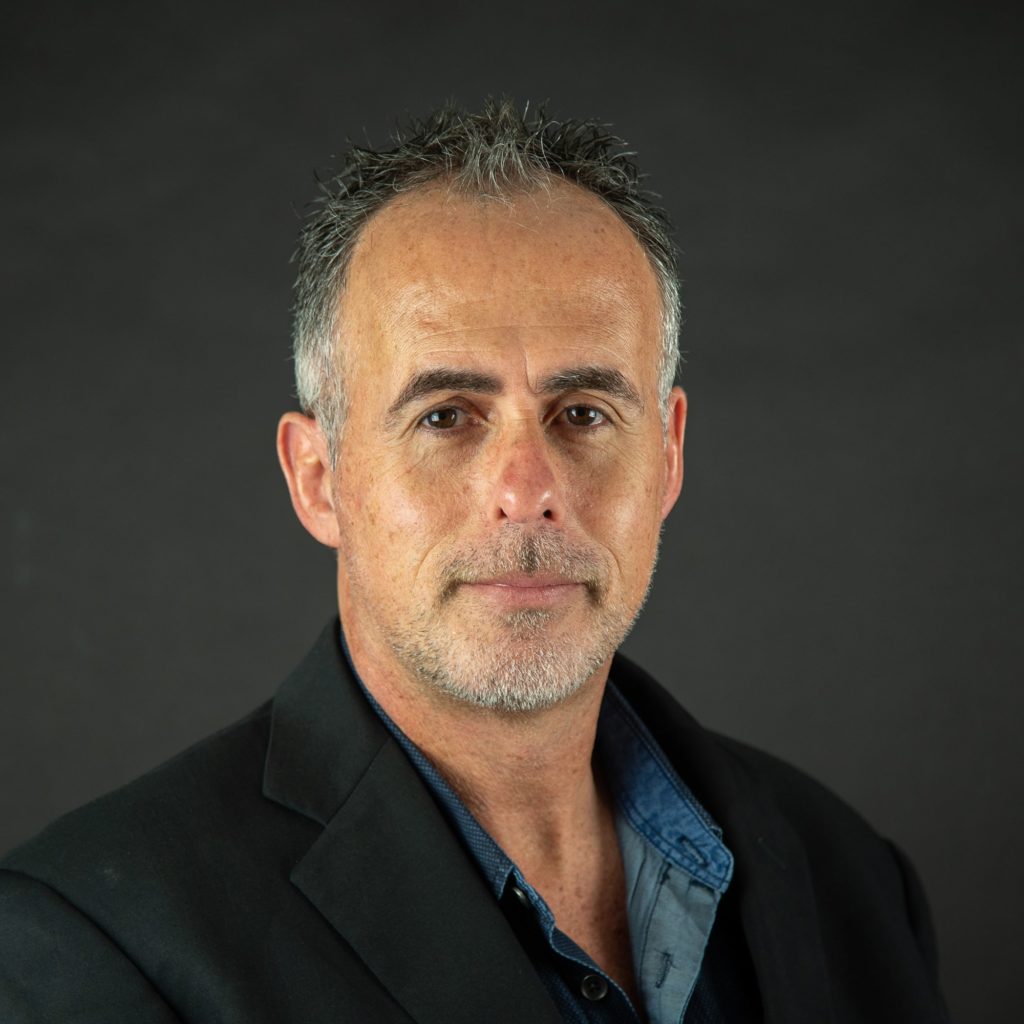 JARED FISCHGRUND
Background: Jared worked on Wall Street for over 20 years. He has been with OMG since 2014. Jared specializes in marketing for the Towing industry.
Fun Facts: Has 3 teenage daughters, Enjoys doing mud obstacle races , Big Jets & Yankees fan. Always on the hunt for a great cheeseburger !
Quote: "Hope is a good thing , maybe the best of things, and no good thing ever dies " – Andy Dufresne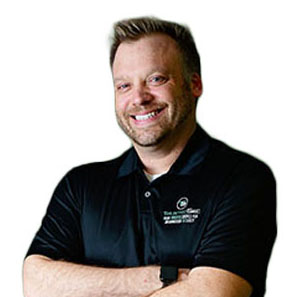 ALEX HAMERSTONE
Alex Hamerstone, QSA, ISO 27001, CISSP, is the Practice Lead for Governance, Risk Management, and Compliance at TrustedSec, and has over a decade of information security consulting experience. TrustedSec's motto, "Information Security Made Simple," holds true to Alex's beliefs and his ability to deliver effective solutions to customers. Known as a passionate advocate for the clients he works with as well as the security industry, Alex uses his consulting experience to partner with all sizes of organizations in all verticals, performing assessments, audits, and security program development. Alex has designed security programs for both large and small organizations and has advised and performed security assessments for companies ranging from small businesses to Fortune 100 corporations. Alex's experience covers a wide swath of industries, including retail, utilities, education, insurance, and healthcare, providing him with a unique view into the ways that organizations effectively integrate security into business.
Additional areas of expertise include program development, process creation, documentation, regulatory compliance, cloud implementation, security awareness, standards adherence, and international information security regulations. He has presented to many Boards of Fortune 500 companies, showcasing his sought-after ability to articulate the importance of information security to the business. Prior to TrustedSec, Alex was the Compliance Officer for a software company with enterprise customers in over 27 countries, which was purchased by Oracle. As Compliance Officer, he was ultimately responsible for ensuring that the company complied with a multitude of data security laws and regulations all over the world, as well as ensuring that employees met corporate standards.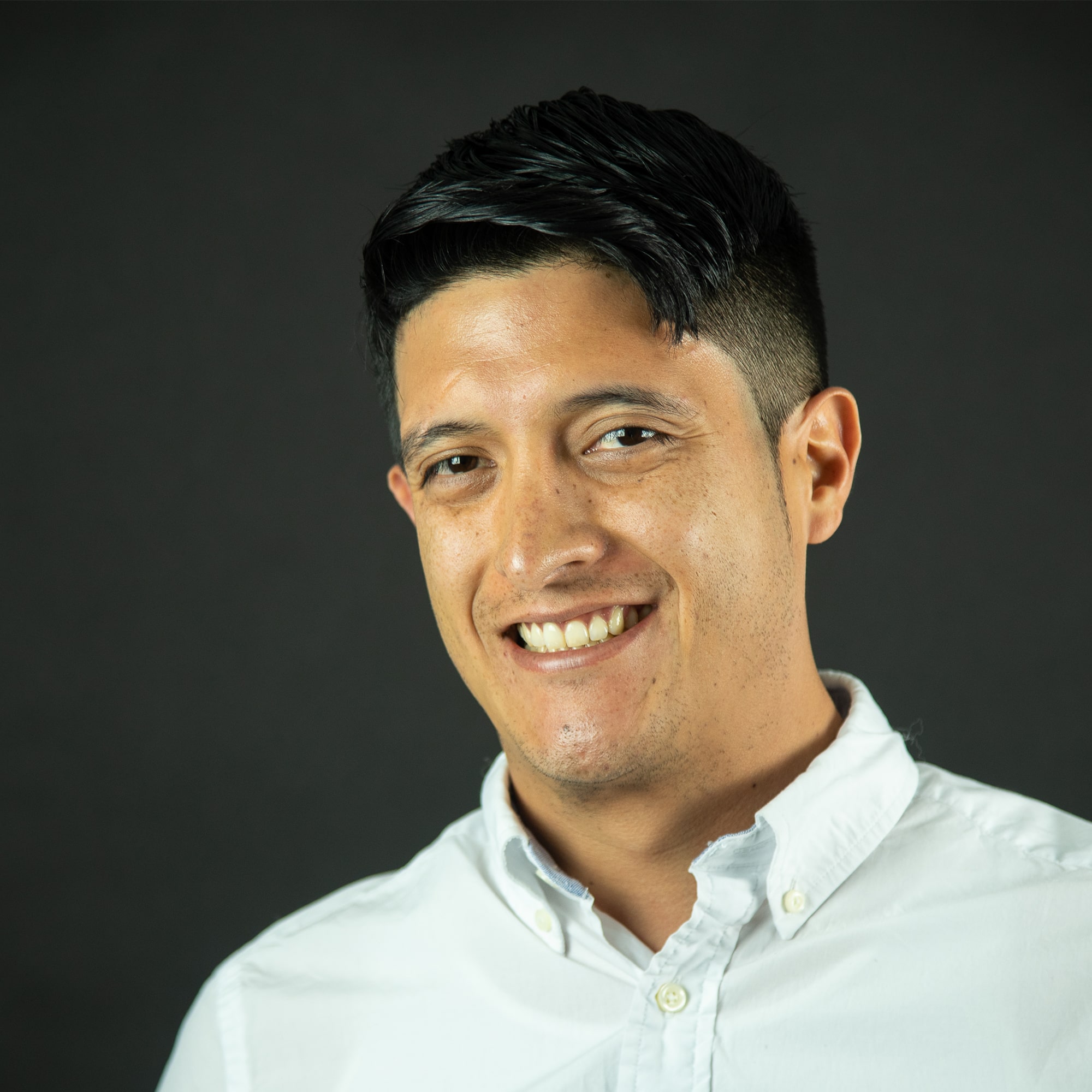 HENRY HEREDIA
Background: Henry's background is in journalism. He studied and graduated from the Universidad de las Américas in Quito, Ecuador with a degree in Communications/Journalism. While finishing his studies, he accepted an internship at a local radio station, running their website and social media platforms. There he learned the importance and power that social media has, and keeps gaining.
Fun Fact: Henry can tell jokes in English and Spanish. (Fully bilingual)
Quote: "Life is not a mystery to be solved, but a reality to be experienced."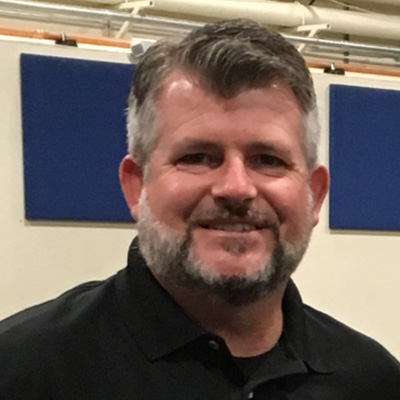 SAM JOHNSON

Sam Johnson is the product of three generations of entrepreneurs, growing up working through the ranks of auto dealerships, auto body shops, and towing companies. With over 25 years of experience in collision repair, claims processing, and towing, he has become an ambassador of professionalism and positive change in his respective industries. Through his experiences, starting from the ground floor and growing into an owner of one of Sacramento's highest rated towing companies and premier collision centers, he has seen, first hand, the industry's greatest strengths and weaknesses. His drive to influence positive change in the towing industry inspired him to serve on the California Tow Truck Association's Executive Board for over a decade. During that time he served as the Legislative Committee Chairman, protecting his fellow towers from impending legislative attacks and fostering a positive industry image with lawmakers.
Sam also serves on the Emergency Roadside Safety Coalition of America board of directors with fellow industry leaders passionate for improving roadside safety for the towing industry and the individual towing operator. Due to his success in business, Sam feels a strong calling to give back through advocacy work promoting the Blue-Collar Trades. As The Blue Collar Guy, Sam works with youth mentorship programs and local schools to share his story and the opportunities available through the trades.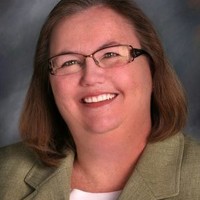 KIM LOWELL

Kim Lowell and her husband Walter founded Newburyport Towing Service and Expert Auto & Truck Services in 1983. They brought experience and enthusiasm to the new companies, Walter as an ASE certified auto and truck mechanic and towing service manager and with a business degree from UNH and experience managing a family business.
From the beginning, Kim has been an industry advocate and has been actively involved in the towing and repair industry associations serving in various positions on association boards including President of Statewide Towing Association of Massachusetts (STA).
In 2014, Kim was hired by STA as their Executive Director. In this role, Kim has focused on serving the association's members by providing education and business tools. With her natural tendency toward technology, she has led STA to embrace technology, making member access easier and more available. She is a well-known name at the state capitol where she advocates for the towing and recovery industry.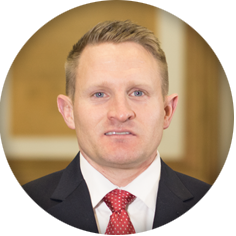 BRAD MCINTOSH

Award winning disrupter of the roadside assistance industry with proprietary systems, partnerships and innovative ideas. Multi-facet experience within the towing industry including business startups and acquisitions. Financial education, technology background and industry experience.
President, Towing Management Group LLC: Towing Management Group owns and operates multiple towing companies and body shops in the Midwest.  In addition, they coordinate disaster relief towing projects all across the country.  TMG handles several mergers and acquisitions per year.  Has written several globally published articles on towing business management and lead numerous seminars and classes at tow shows and industry events.
VP/Advisor/Investor: Tow Choice is a mobile solution that provides stranded motorists and other customers a roadside assistance solution. What makes Tow Choice different is our instantaneous mobile bidding platform that puts the customer in control of their service parameters and allows for flexible price options by the provider- win/win. Tow Choice is poised to launch new markets this year and has plans for strategic industry and non-industry collaboration to change the service purchasing experience for both the customer and the provider.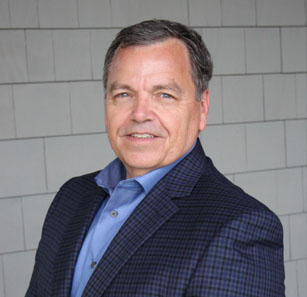 DAVID J MISTICK

David has more than thirty years experience in real estate development, property management, construction, historic restoration, disaster recovery and insurance claims. For more than a decade his focus has been the field of restoration consulting, disaster planning, and response.
Accomplishments:
• Built businesses in real estate, property management, restoration and continuity planning with annual revenues in excess of $15,000,000
• Recognized industry expert in the fields of historic restoration, disaster restoration and continuity
• Restored more than two hundred buildings on the National Register of Historic Places
• American Institute of Architects award for the best church renovation in America
• Restoration projects won a variety of national and local awards for historic restoration and preservation
• Received Award for Innovation in Restoration by ASCR, the disaster restoration trade association
• Settled claims totaling more than $125 million post Hurricane Ike
• Completed appraisals of more than 250 churches ranging from $10 million to $200,000,000
• Settled more than 300 claims for church carriers after major disasters
• Co – author Before and After Disaster Strikes: Developing the Emergency Procedure Plan, published by the Institute of Real Estate Management (IREM), in thirteen languages
• Authored magazine articles for the IREM Journal, Utah Journal Association of Contingency Planners and the New York Landmarks Conservancy
• Contributor to articles in IREM Journal, Commercial Property Executive, Sacred Places, Walls & Ceilings Magazine, Church Insurance Good Steward, Remodeling Magazine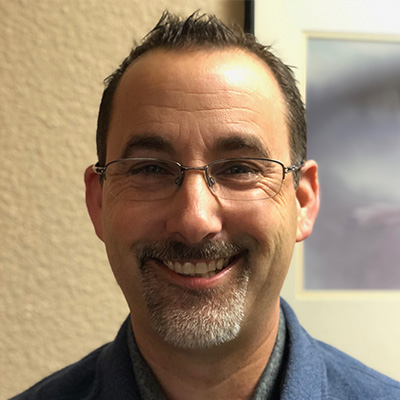 MIKE PORTER
Mike Porter started with the Speed's organization in 1985. Over the last 33 years, he has attended college, managed a lien company, helped start the city of Portland Tow Desk, managed Speed's dispatch and become the only non-college grad ever to become a stockbroker with Prudential Securities. In 2001, he returned to Speed's as COO and for the last five years has served as CEO of Speed's Enterprises, helping guide the corporation's five companies that include towing, a town car service and financial services.
Mike believes in being busy. In addition to his career with Speed's, he is sole proprietor of three companies:  PB Leasing, Tri-County Towing and CoolManConor Sales training.
Mike is a Dale Carnegie graduate and avid reader, with over 10,000 books read on leadership, sales, marketing and self-help. He has been a guest speaker at events across the country, addressing leadership, body language, sales techniques and business profitability.
Mike is past president of the Oregon Tow Truck Association, and a current board member of the International Towing and Recovery Hall of Fame and Museum.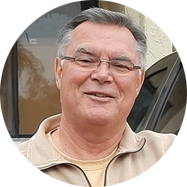 GEOFF RUSSELL
Starting at an early age, Geoff Russell drove a tow truck for a towing company in eastern Canada. His talents led him to sales, where he first went to work for Vulcan Equipment Company, at the time an independent towing manufacturer in Toronto, learning about the manufacturing and sales side under the leadership of Bernie Alm, one of the industry's brightest engineering minds. He left Vulcan for a U.S. competitor, Century, but instead ended up at a Canadian distributorship. Having gleaned a great amount of knowledge, and with natural leadership and business skills, in 1982 he ventured out on his own, opening his own distributorship.
Since the early 21st century, Geoff has worked for a major manufacturer, played a significant role in the industry's consolidation movement and in 2003, purchased his own towing company, Kauff's Transportation in West Palm Beach, Florida.
Over the last 15 years, Geoff has worked diligently in state and national towing associations, pushing for the industry to gain more respect from law enforcement, fellow First Responders and the motoring public. His strongly-held belief that towing company owners need to focus on being better businessmen has led to him sharing his expansive business knowledge through seminars and in articles appearing in industry publications. He currently serves on the International Towing Museum board of directors.
Several years ago, Geoff spearheaded the consolidation of several Florida towing companies under the umbrella of Guardians of the Highway, an employee-owned company.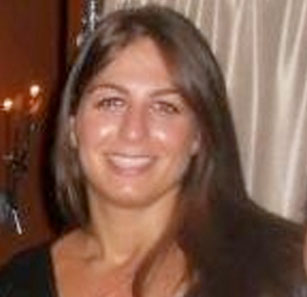 DINA N. SENERCHIA
Vice President of Forensic Accounting at Procor Solutions + Consulting, LLC. She is responsible for the evaluation, quantification, documentation and preparation of Business Interruption/Extra Expense, Property Damage, Casualty and Fidelity Claims. Her experience also includes the examination, analysis, and future financial projections and forecasts in support of litigation in wide variety of industries, including not limited to; hospitality, retail, entertainment, manufacturing, mining, television broadcasting, and financial institutions. Ms. Senerchia specializes in the forensic review and documentation of claims.
 Some highlights of Ms. Senerchia's professional services work include:
• General Insurance Claims – Extensive hands-on assistance to policyholder clients with property damage and business interruption claim preparation support following major catastrophic events including, but not limited to, California Wildfires in 2018 & 2017, Hurricanes Harvey, Irma and Maria in 2017, and Superstorm Sandy in 2012. These claims included both property damage and analysis of clients' financials to determine extra expense and business interruption claims.
•  Construction Delay and Builders Risk – Review, calculate and preparation of various claims arising out of delayed completion, delay in start-up, delayed opening, soft costs, and advance loss of profits to Owners and General Contractors
Ready to Register?
Use the buttons below to sign up now.