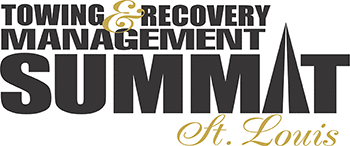 St. Louis Union Station, St. Louis, MO
June 15-17,2016
St. Louis Tow Summit
Congratulations. By visiting the 2016 Towing & Recovery Summit website, you have distinguished yourself as a towing company owner or manager interested in bettering your company's profit.
The towing and recovery industry continues to face challenges – from increasing regulation and third-party dispatch growth to shrinking "retail" customer base. These challenges are universal and are not geographic specific.
How do you fight issues that are encroaching on your profit?
Are you aware of pending regulations?
How do you staff to keep the business you have, let alone grow your company?
These topics and more will be addressed at the 2016 Towing & Recovery Management Summit. In its third year, the Summit has developed a reputation as the place to learn from professionals and fellow towing industry owners and leaders in a truly informative environment.
This year's seminar topics, roundtables and panels will be released on February 8, 2016.