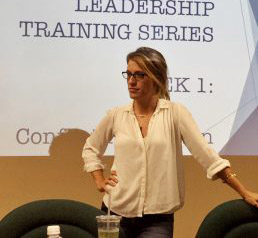 Julie Couret
President, Greater New Orleans Executive Association
Julie works from home, but good luck finding her there. As an executive coach, civic volunteer and engaged mother she's always on the go. No two days are alike. One day, you may find her running a meeting as the youngest female President of the Greater New Orleans Executive Association. Another she is executive coaching a client or facilitating a Board of Directors retreat. Julie truly understands her clients' needs as she too serves on the Board of Directors for the Jefferson Chamber of Commerce and Advisory Council for the New Orleans Baby Cakes.
From her kitchen table with a three-month-old in her arms in January 2011, Julie built her business and her reputation as a leader's leader. By sharing her life experiences and own unique message of empowerment, she's become a popular guest speaker at universities, conferences and special events.
As an executive coach, she wears many hats, facilitating workshops, training programs and corporate retreats. But at the heart of it all, she helps organizations empower their leaders and staff through improved interpersonal workplace communications. She is often asked to speak at leadership conferences aimed towards high achievers, including Tulane University's Women's Leadership Symposium, American Heart Association, or the Women's Success Conference in Biloxi Ms.
Julie's clientele now includes Ochsner Health System, Accutrans, Habitat for Humanity New Orleans, Hoist Crane Service Group, Jefferson Economic Development Commission , Tulane University, Latter & Blum, and Nolan Power Group, just to name a few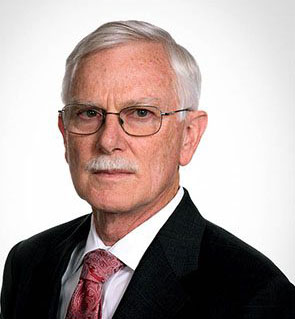 Don is a Commercial Account Sales Vice President handling accounts nationwide with a focus on Towing, Travel Plazas, and Petroleum and Environmental accounts. After spending 18 years in the Automobile Services and Towing industry Don decided to you use this...